Love and betrayal never gets old. It still hurts. It still is so wrong. It still feels so right. It still is so irresistible. You can't say no when your old lover calls upon you. So it is for the well-loved star-crossed lovers of Sa Wakas, the acclaimed musical that premiered as part of the Manila Fringe Festival in 2013 and won over adulting millennial audiences, based on the songs of the Gen X rock band Sugarfree that rose to fame after their debut eponymous 2003 album Sa Wakas.
Now, the heartbreaker musical returns as Gen Z comes of age and learns love and heartache. The musical has proven that its truth resonates with each generation, with each retelling. Sa Wakas, the Farewell Run, returns to the Power Mac Spotlight Theater in Circuit Makati City from April 7 to the end of May.
Reprising their roles are Vic Robinson and Pepe Herrera alternating as photographer Topper; Justine Peña and Maronne Cruz as lifestyle magazine journalist and Topper's lover Gabbi; and Cara Barredo as brain surgeon and Topper's girlfriend Lexi. Kyla Rivera-Soong also returns for this restaging of Sa Wakas, this time in the role of Lexi, alternating with Barredo. The ensemble once again includes Abi Sulit, Laui Guico, Moira Lozada, and Hans Dimayuga, who also plays Topper's elder brother working overseas.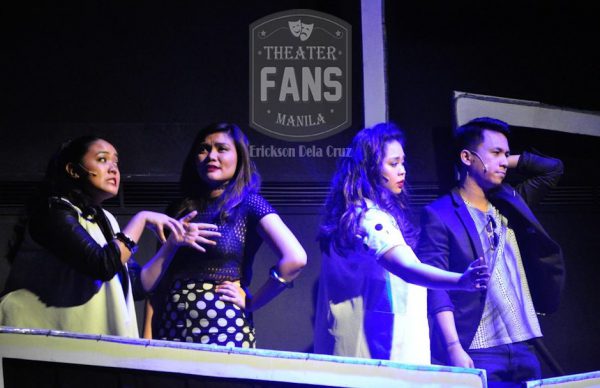 Though the venue remains the same as last year, this time set and lighting design are by Ed Lacson Jr. and Miguel Panganiban, respectively, giving this retaking different dimension.
Co-written by Andrei Nikolai Pamintuan and Mariane Abuan with musical arrangement by Ejay Yatco, and costumes and movement by Jodinand Aguillon, Sa Wakas was created and produced by Charissa Pammit. This time, the show's creators and writers promise an even more concise, potent, and insightful narrative, one fine-tuned for today's milieu, as well as performances by actors who have come to know their roles even better.
Something borrowed, something new
In an exclusive interview with Theater Fans Manila, Pamintuan explains,  "The story is intact. The characters, the journey through the show and their experiences, the narrative is the same. I think the great thing about having another opportunity to do the show is that we're allowed to do some more tweaks in the script, so we were thinking I'll cut some of the scenes to either shorten it or push the character's intentions further. It's always a work in progress, it's like poetry. And that's the advantage of having original work, the material can always evolve and of course we have to be current with the references that we have."
Pammit adds, "I think from the first to the second run [2017], it was a pretty big difference, we added some whole new scenes, and deleted some, so there's a really huge difference. It was after a four-year break. But with this one, it's more of like just honing it to be tighter."
"For the actors playing the characters again, the roles they play will be more lived in. As you take a break in a person's life, in general, you will evolve as a person and hopefully from their experiences with love and loss or what-not personally—new insights in life that somehow they can directly apply to the characters that they're playing who are whole human beings as well," notes Pamintuan.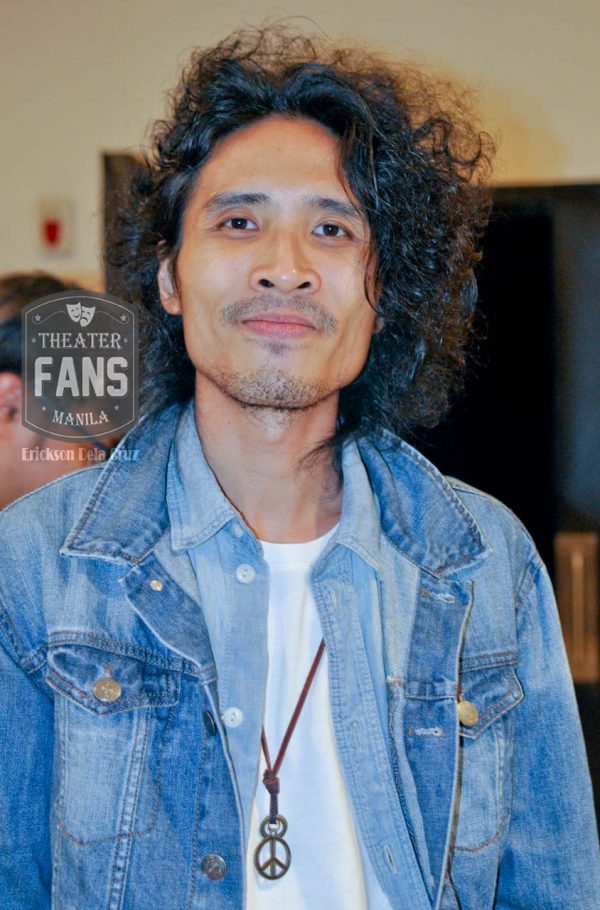 His personal experiences have also honed his writing. "We've also loved and lost some in our lives whether they're family members or significant others or a loved one, and I think that it's something that we apply in the stories that we create, obviously we don't wanna make it forced, but definitely the humanity of the piece has to reflect and resonate with our own stories in a way it can be relatable to audiences at the end of the day," confides Pamintuan.
Pamintuan examples scenes in particular: "I'm interested to look at Mariposa again, for me it became lengthy in this version, so i think it's more of making sure that we're a little bit more concise and direct to the point when it comes to the characters expressing their thought and feelings for each other. We are also updating the references. Maginhawa's not the hottest neighbourhood anymore; We now have Poblacion. The art scene is quite different, and then the character Gabby makes a lot of references because that's her job. So we have to be able to take what is happening currently and have the characters imbibe those changes in their environment as well. It's a show that's set now, so it has to kind of have that resonance and that reality that people can say, 'Yes, I know exactly what that character is saying or expressing' or 'I feel the same way.'"
Old songs, new listeners
The musical features well-loved Sugarfree classic songs such as "Mariposa," "Telepono," "Tulog Na," "Dear Kuya," and "Hari Ng Sablay." But unlike mediocre musicals where the contrived narrative is nothing more than a poor excuse to rehash old songs, Sa Wakas stands out with a story that can stand on its own. And like the songs of Sugarfree, the musical's story and characters are timeless, possessing truth and resonance that appeals to new generations.
"Sugarfree has a Gen-X fan base and I think that speaks to the level of transcendence of the band's music. Ebe [Dancel]'s compositions touched millennials and when it gets re-staged somehow somewhere in the future by Gen-Z, we are quite happy that we will have the opportunity to tell the story again," says Pamintuan.
"Even after five years, the music stays the same. It still resonates with people. Ebe's music has been around for 20 years," notes Pammit.
Again and again
Pammit reveals that, though Sa Wakas is on its farewell run, they are already crafting the next chapter.
"Actually, the reason why we're also having another re-run is because we're having a musical lead into the next show that we're currently developing, which is called Muli. It's not a sequel per se, but it's going have the same tone and feel."
You can book your tickets at sawakasmusical.com.