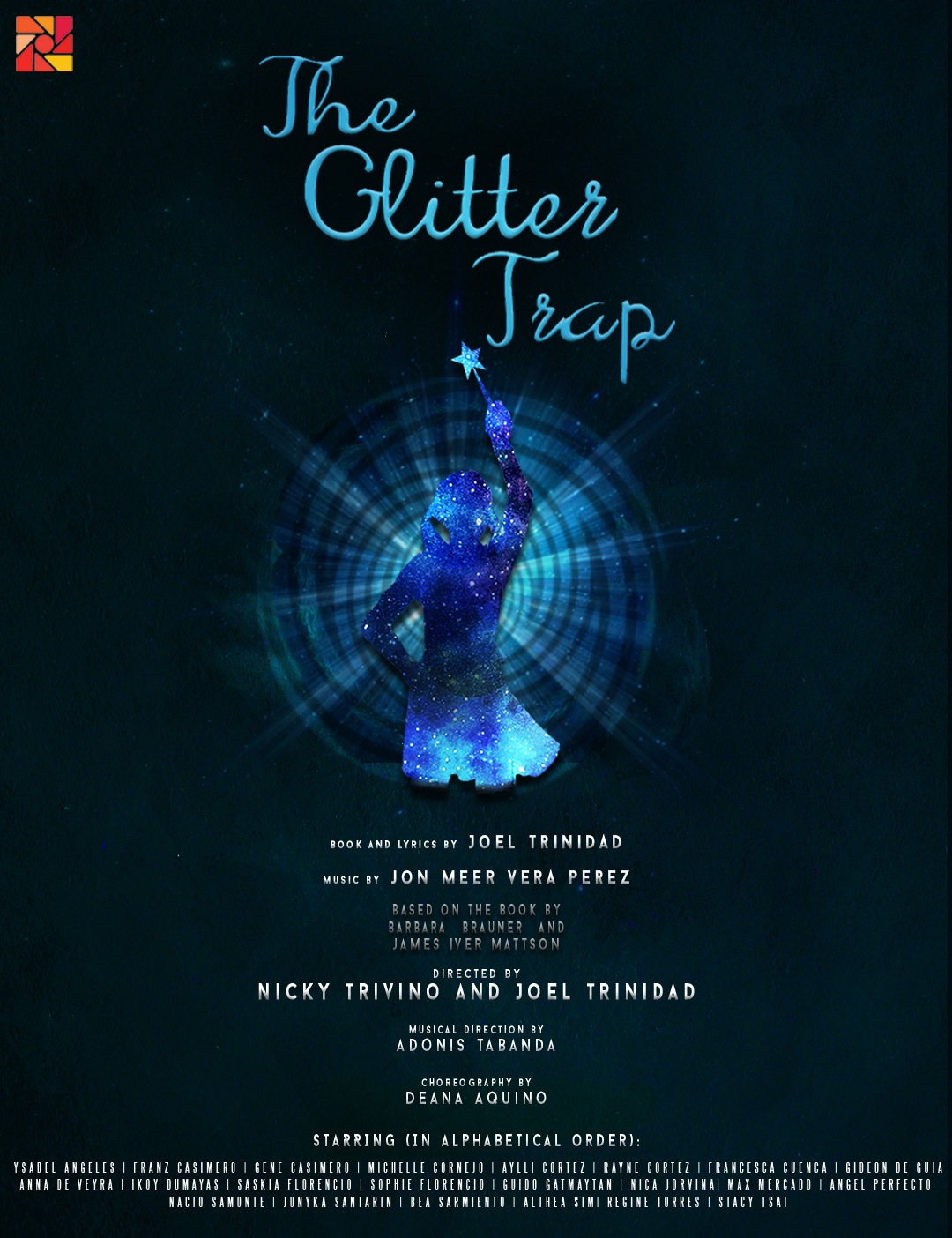 Rep's Young Up-and-Comers Star in New Musical, 'The Glitter Trap'
Just in time for its 50th Anniversary, Repertory Philippines launches its very first Junior Masterclass with a magical new musical: THE GLITTER TRAP. Based on Barbara Brauner and James Iver Mattson's young adult novel published by Disney-Hyperion Press, THE GLITTER TRAP tells the story of Lacey, a young girl who inadvertently injures someone else's Fairy Godmother and subsequently has to take on the job herself—with hilariously disastrous results.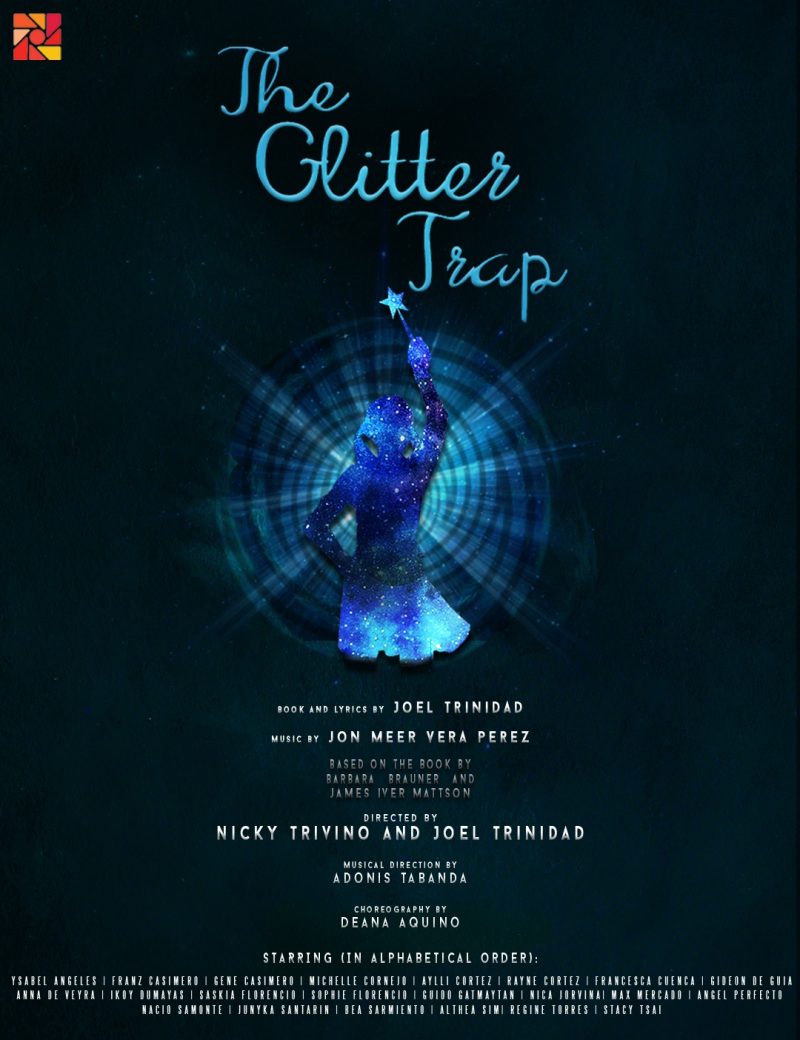 Even as show creators Joel Trinidad (book and lyrics) and Jon Meer Vera Perez (music) were developing the material, they had already begun casting around for possible producers: Rep, with its sterling reputation, was an obvious choice. But a challenge arose almost immediately: How to produce a show with so many young leads during the busiest, most important year of Rep's history?
The decision was quickly made, by both Repertory Philippines and the Trinidad/Vera Perez team, to incorporate the show into Rep's ongoing (and immensely successful) summer workshop program. After all, they had already been developing young actors for decades; why not develop some original material at the same time?
And so the very first Rep Junior Masterclass was formed. It was no ordinary musical theater workshop—would-be participants between 12 and 18 had to audition to get into the class, and then, once the class was underway, they had to audition again to get specific roles in the show—but it was worth it. Both Trinidad and his co-director/ facilitator Nicky Triviño were staggered by the talent on display. "Finding the actors turned out to be easy," quips Triviño. "It was narrowing them down to just 22 that was difficult."
For her part, Repertory President Mindy Perez-Rubio could not be more excited. "THE GLITTER TRAP is full of humor, insight, and—most important of all—memorable songs," she enthuses. "It's perfect for the next generation of theater lovers!" Trinidad and Vera Perez agree—especially Trinidad, who started his professional career in a Rep show and owes a debt of gratitude to the legendary theater company. "I'm very happy to be working with Rep on this," he enthuses. "It's almost like coming home."
THE GLITTER TRAP premieres on Thursday, June 8, 7:00 pm  at Onstage Greenbelt 1. Tickets at P500 each, first-come, first-served. Text 09178116156 or visit the official GLITTER TRAP Facebook page: https://www.facebook.com/theglittertrap/
For more details about what's happening in the Manila theater scene, please view our Theater Calendar.
Comments