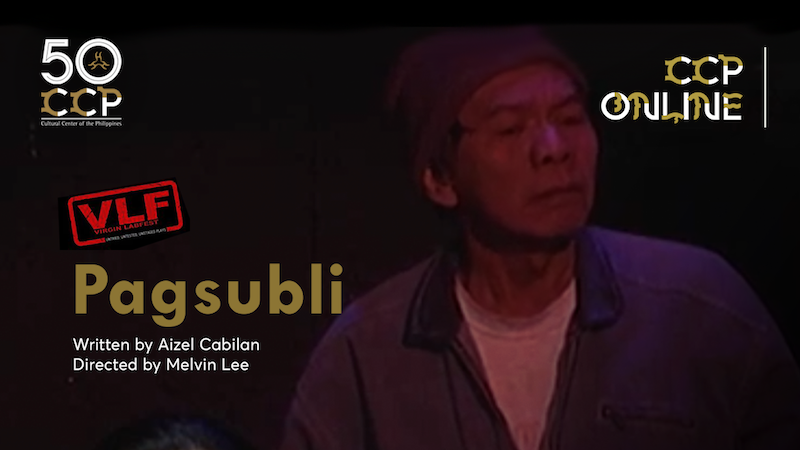 WATCH: VLF One-Act Play "Pagsubli" is Now Streaming
The Virgin Labfest's (VLF) Pagsubli is now streaming on CCP's YouTube channel!
Written by Aizel Cabilan, the play was first staged at the VLF in 2012 starring Dante Balois and Cheryl Ramos. Accompanied by Kangkanaey lullabies, the story follows an old native man and a soon-to-be-wed lady from Manila who meet in an old, rickety waiting shed along the side of a road. They uncover each other's story through conversation and a return to memory lane.
Just like the other shows in CCP Online's line-up, Pagsubli will only be available for one week. Prior shows that have been streamed by the channel include VLF's Kung Paano Ako Naging Leading Lady, Ballet Philippines' Tales of the Manuvu, VLF's Hintayan ng Langit, and Ballet Philippines' Rama Hari, among many others.
CCP Online brings HD and archival recordings in theater, dance, visual arts, film, literary, and workshop events from CCP's Cultural Content Digital Archives to audiences online.
You can watch the production below.
Comments