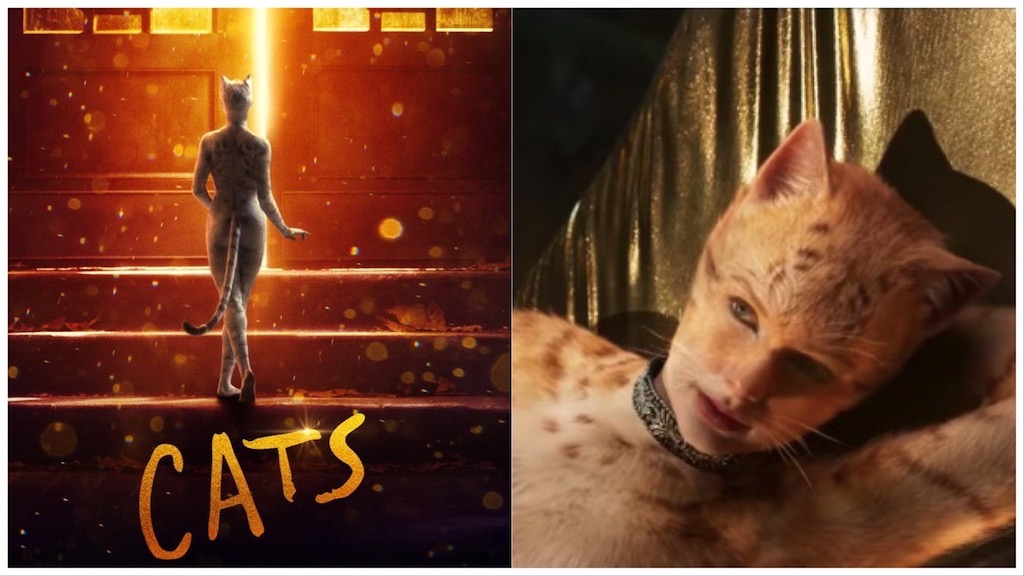 WATCH: Taylor Swift's New "Cats" Original Song
Taylor Swift has just released the lyric music video of the new original song entitled "Beautiful Ghosts", written by Andrew Lloyd Webber (music) and Taylor Swift (lyrics) for "Cats." The film is set to be released in US cinemas on December 20.
The song will be performed in the film by Francesca Howard, who plays the young white cat Victoria, and reprised by Judi Dench, who plays the wise leader, Old Deuteronomy. Swift plays the flirtatious and confident cat, Bombalurina.
In a teaser video released by Universal Pictures, Webber says "When I first read the screenplay, and it seemed the film is seen through Victoria's eyes, the first thing I said was, we have to have a song for Victoria. It's an incredibly important central part of the whole film."
Swift adds, "There was an ambition and an aspiration to have an original song in the movie."
"T.S. Eliot is such a specific type of writer and uses such specific language and imagery, and so reading through his work and everything, I just really wanted to reflect that. You can't write a modern lyric for Cats."
Swift also recorded a studio version of the song, which will be played over the ending credits of the film.
Joining Hayward, Dench, and Swift in the cast are Jennifer Hudson (Grizabella), Jason Derulo (The Rum Tum Tugger), James Corden (Bustopher Jones), Rebel Wilson (Jennyanydots), Idris Elba (Macavity), Ian McKellen (Gus the Theatre Cat), and Robert Fairchild (Munkustrap).
Tom Hooper (who co-wrote the screenplay with Lee Hall) directs the film, with choreography by Andy Blankenbuehler. An international stage production featuring Joanna Ampil as Grizabella is also currently playing at The Theatre at Solaire.
You can watch the newly released lyric music video of "Beautiful Ghosts" below.
You can also listen to it on Spotify through the link below.
Comments