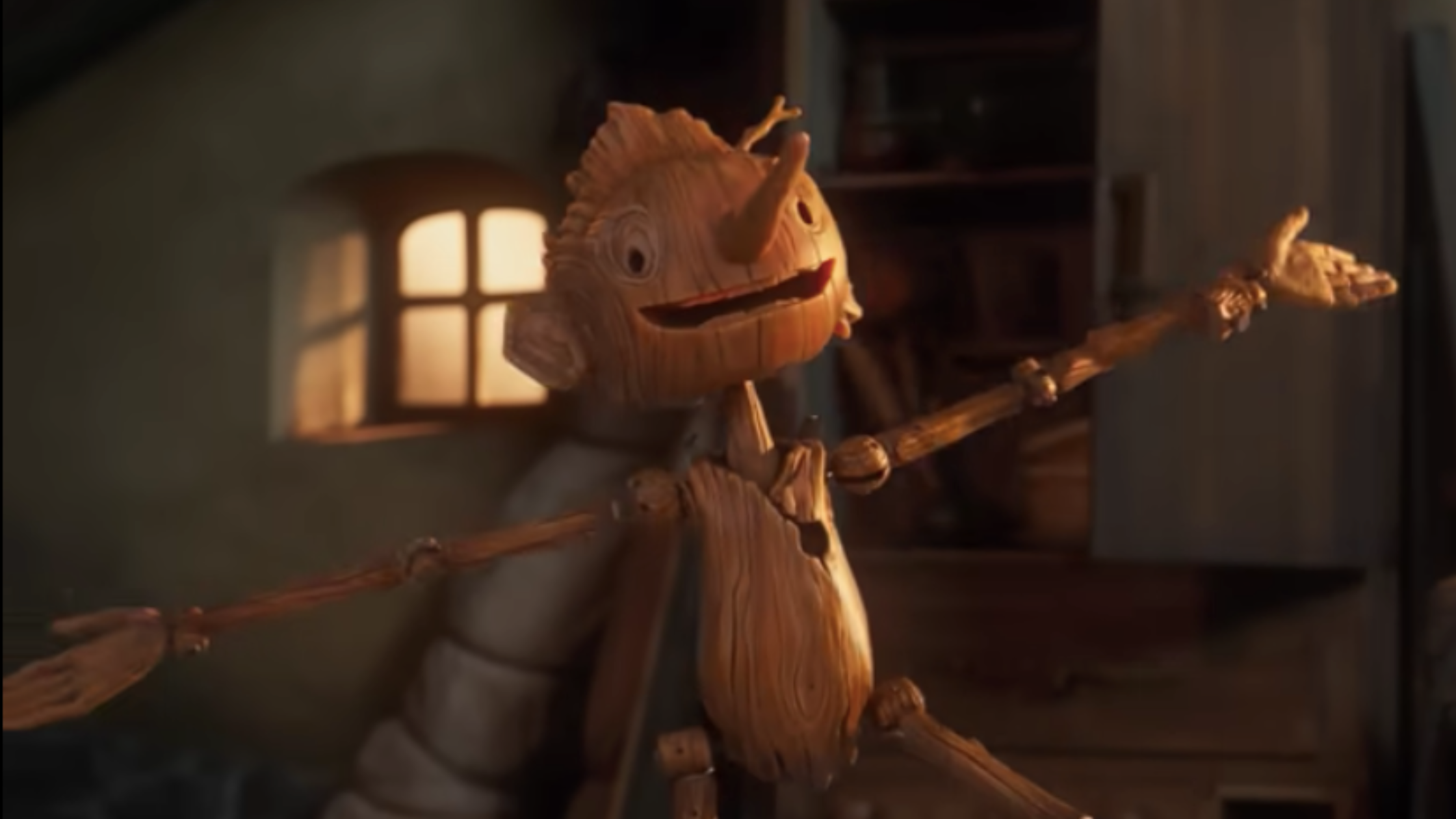 WATCH: Netflix's Pinocchio Releases Full Trailer
The upcoming musical based on the popular children's tale by Carlo Collodi released a trailer. Featuring stop-motion animation, it is directed by Guillermo del Toro and Mark Gustafson.
The film features an all-star voice cast with Ewan McGregor, David Bradley as Geppetto, and introducing Gregory Mann as Pinocchio as well as Finn Wolfhard, Cate Blanchett, John Turturro, Ron Perlman, Tim Blake Nelson, Burn Gorman, Christoph Waltz, and Tilda Swinton.
The streaming platform previously released a teaser for the movie. It will reportedly stream this December. It's one of two high-profile films about Pinocchio's story this year, with Disney also releasing a live-action remake of their classic starring Tom Hanks.
Watch the trailer here for Netflix's Pinocchio here:
Comments