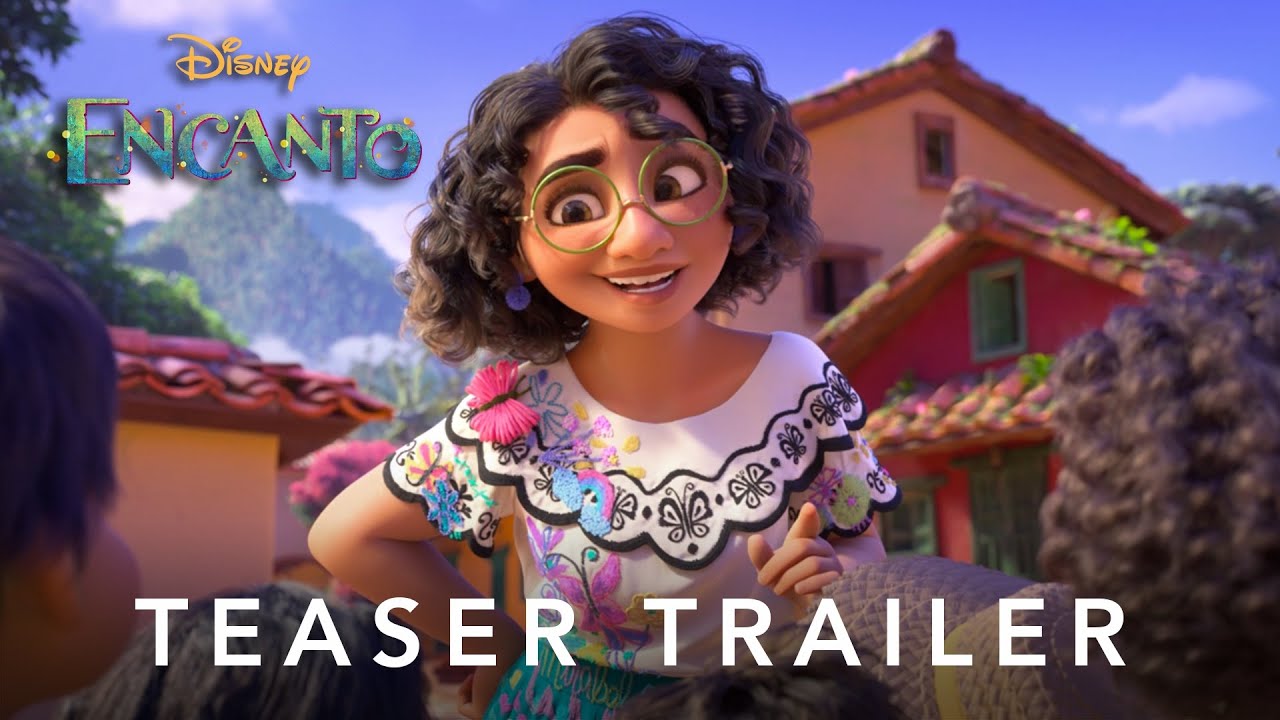 WATCH: Disney's 'Encanto' Teaser Trailer
Disney has released the first teaser trailer for its upcoming animated musical, Encanto.
Set in a fantastical house in Colombia called Casa Madrigal, Encanto tells the story of a family where everyone has a magical power like super-strength, shape-shifting, manipulating flowers and plants, and talking to animals. All members of the Madrigal family have a special gift except for fifteen-year old Mirabel (voiced by Stephanie Beatriz who was last seen playing Carla in the film adaptation of In the Heights) who struggles to find her place. But when she finds out that her family's magic may be under threat, Mirabel realizes that she is the only one who can save them and that there is something unique and special about her after all.
Lin-Manuel Miranda wrote the eight original songs for the film, which will be in both English and Spanish. According to a report by Variety, he has been working on the project since 2016.
Encanto will be Disney's 60th animated feature. The first look at the film was presented through a short musical clip during Disney's Investor Day event last December 2020.
The film is directed by Byron Howard and Jared Bush, co-directed and co-written by Charise Castro Smith. The screenplay was written by Bush and Castro Smith. 
The film also features the voices of María Cecilia Botero, Wilmer Valderrama, Adassa, Diane Guerrero, Mauro Castillo, Angie Cepeda, Jessica Darrow, Rhenzy Feliz, and Carolina Gaitan.
Encanto will premiere in theaters in the U.S. on November 24, 2021.
Check out the trailer below:
Comments