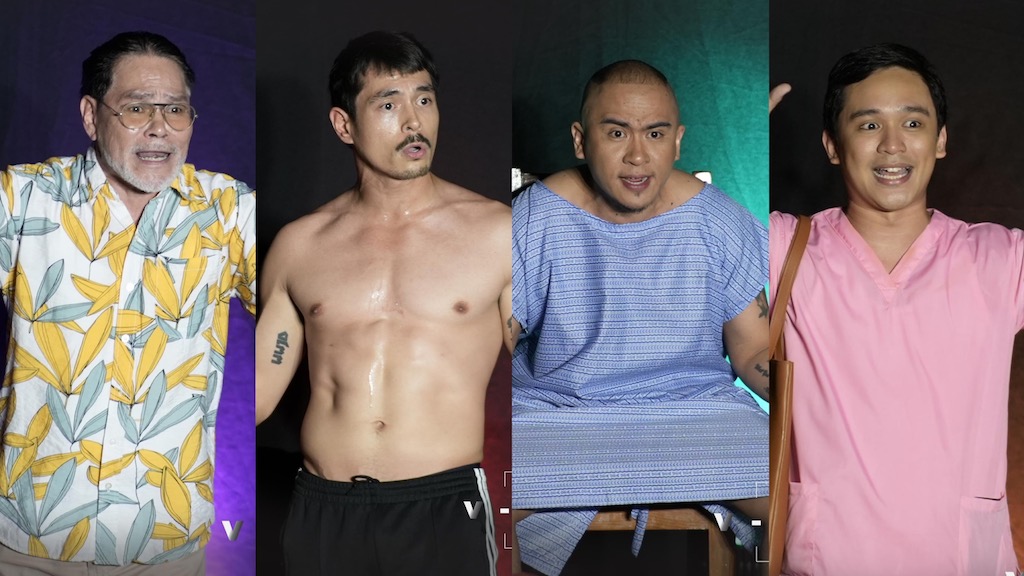 WATCH: 'DickTalk' Play featuring Jake Cuenca and more Releases Trailer
As previously reported, DickTalk, a play about 5 individual stories who represent 5 different yet relatable stories of men– a teenager, a trans man, a sex worker, a metrosexual, and an old man, is set to run on April 15-16, 18-20, and 21 and 23 at the Carlos P. Romulo Auditorium of RCBC Theater.
Inspired by the 1996 The Vagina Monologues, the show aims to break stereotypes and to revolutionalize conversations on various perspectives surrounding manhood, machismo, and the male genitalia. It also intends to delve into the deep social issues on sexuality and relationships, exposing the complex web of pressures and expectations that shape men's lives.
It is conceptualized by Edwin Vinarao, together with writers Ara Vicencio and Benj Cruz Garcia, featuring performances by Jake Cuenca as the sex worker, Gold Aceron as the teenager, Mikoy Morales as the metrosexual, Archi Adamos as the old man, and Nil Nodalo as the trans man. It is directed by Phil Noble.
DickTalk is produced by V-Roll Media Ventures, in collaboration with CMB Films, Trifecta Brand Lab and Marikit Artist Management. Tickets are available at Ticketworld. Prices are P2,000 (balcony), P2,500 (loge), P3,050 (orchestra side), and P3,650 (orchestra center).
You can watch the trailer performed by the five actors below.
Comments