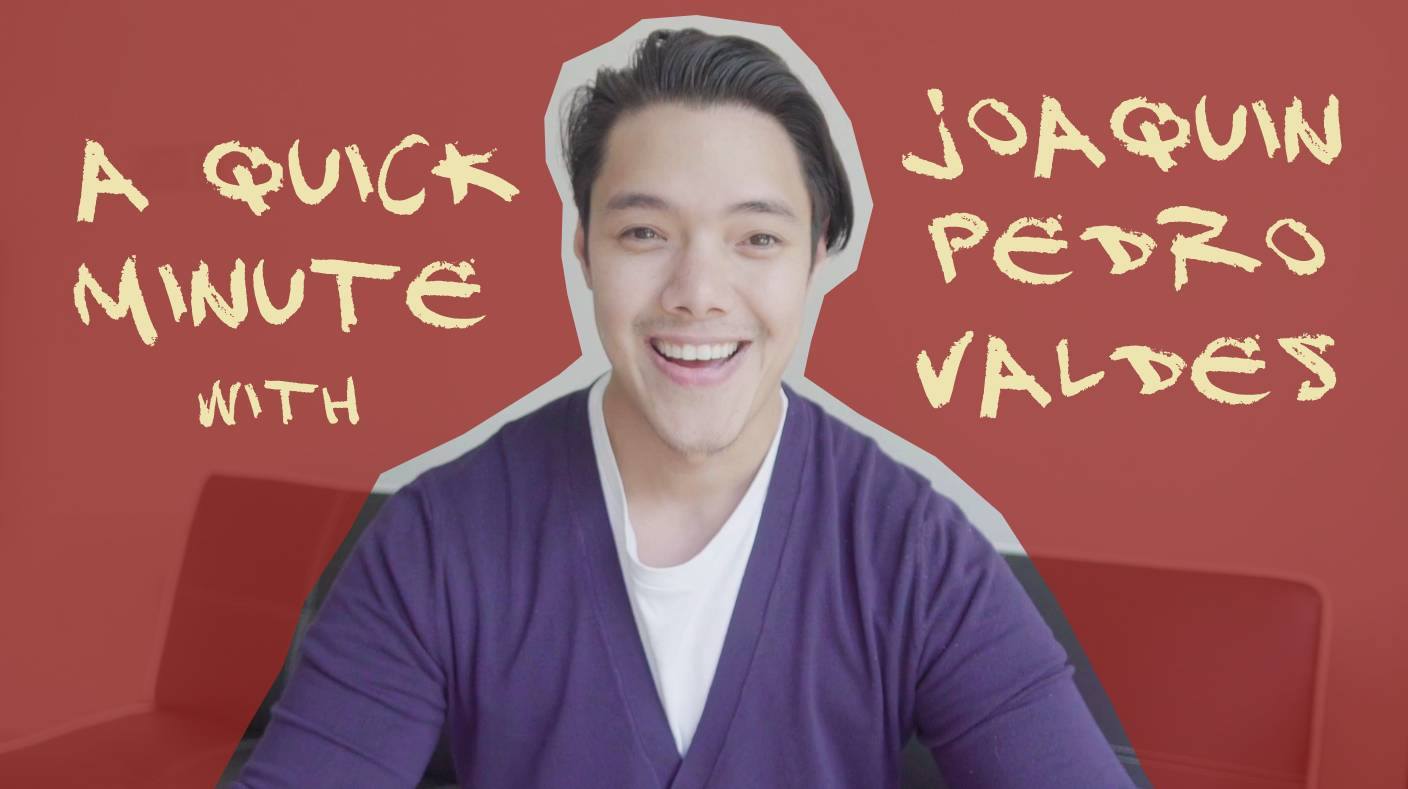 WATCH: A Quick Minute with Joaquin Pedro Valdes
Joaquin Valdes' most recent stage roles include playing the Understudy of Thuy in the UK/International Tour of Miss Saigon, and the cover for Lun Tha in the International Tour of The King and I. Some of the most memorable featured roles he has performed on the local stage include playing Mr. Wormwood in Matilda the Musical, Spike in Vanya and Sonia and Masha and Spike, Chinito in Ako si Josephine, Jamie in The Last Five Years, Ken in Red, Jack in Into the Woods, and Melchior in Spring Awakening.
At 10pm, he will be performing songs from musicals such as Dear Evan Hansen, Company, and more in tonight's Stages Sessions.
Get to know more about him in this quick minute video feature, quarantine edition. It has been condensed and edited.
What was the last show that made you cry?
A gorgeous little play in The National Theatre at the Dorfman Theatre, Ocean at the End of the Lane. It was based off of the Neil Gaiman book.
First theater production you ever saw?
By Repertory Philippines, I remember it was Les Misérables. I was a baby back then. I could smell the carpet, I could feel how cold the air-conditioning was in the theater, and I could hear the orchestra humming and tuning.
First stage kiss?
I don't know if we kissed, 'cause we were kids back then. But 1996, when I was in the Repertory Philippines' summer workshop, we did Once on this Island, and my leading lady was Crisel Consunji, Criselda Consunji, who is now in Hong Kong. She was my Ti Moune, and I played Daniel.
Biggest musical or play influence?
Absolutely no bias, I'm keeping it absolutely objective– Miss Saigon. Enough said.
Ultimate dream role.
George in Stephen Sondheim's Sunday in the Park with George. 
Best advice you've ever been given.
A director friend of mine, she said that I should be doing the roles that absolutely scare me.
If you weren't in theater, what would you be doing?
I would be making sourdough bread all day long.
I'm a big fan of…
Authenticity.
Hardest song you've ever performed?
The Schmuel Song from The Last Five Years. That is a bitch of a story-song to do alone on stage.
Hardest scene you've ever performed?
End of Act 1 in Spring Awakening, and if you know, you know.
Who got you into theater?
That would be my family. My mom was a big theater fan, and we would put up these really elaborate Christmas shows for our grandparents.
Hardest thing about being in theater?
You're constantly fighting. You're fighting with people who don't believe that you have a "legitimate" job, you're fighting with your co-actors for a job, you're fighting with the government, asking for more funds and more support, you're fighting for representation, to be seen for roles that you should be considered for other than your skin color and your race, you're fighting for a voice.
Comments