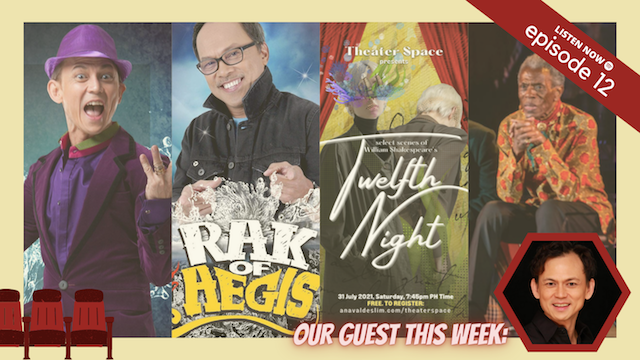 This Week's 'Intermission': Jon Santos Drops By!
The 'Intermission' podcast is where the team behind TFM go over the biggest news in local theater and beyond in the last week.
In this very twelfth episode, JON SANTOS joins Frida and basically:
Theater Space is streaming select scenes from Shakespeare's Twelfth Night
Shakespeare in the Park's production of King Lear is streaming also streaming (for free!), and,
There was a 'Rak of Aegis' mini concert and the full online stream is available until August 8!
Plus Shakespeare, local jukebox musicals, and more!
Comments