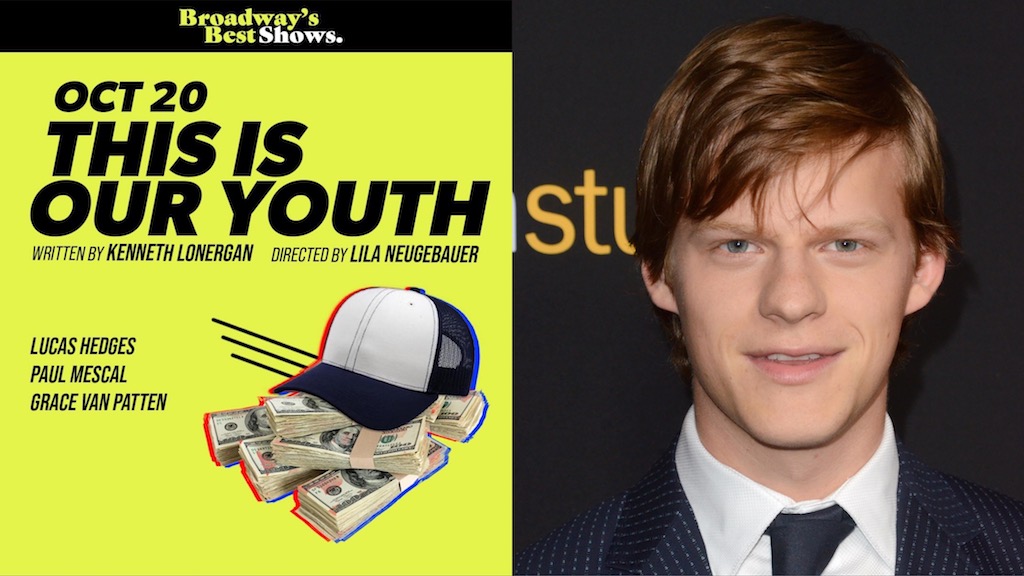 'This is Our Youth' Online Reading to Stream
Broadway's Best Shows has launched "Spotlight on Plays," a series of livestream readings of Broadway plays to benefit The Actors Fund. A new play will be read every week by different, all-star casts.
The next play to be livestreamed will be Kenneth Lonergan's This is Our Youth, which follows fort-eight hours in the lives of three young New Yorkers at the dawn of the Reagan Era. The play explores the tricky period between adolescence and adulthood as the characters find themselves involved in theft, drug dealing, desire, and 1980s-style materialism. It premiered on Broadway in 2014.
The reading will be directed by Lila Neugebauer (The Waverly Gallery) and will star Academy Award-nominee Lucas Hedges (Manchester By the Sea), Emmy Award-nominee Paul Mescal (Normal People), and Grace Van Patten (The Meyerowitz Stories, Good Posture). 
The first reading to be streamed was Gore Vidal's The Best Man starring Academy Award-winner Morgan Freeman, John Malkovich, Zachary Quinto, Vanessa Williams, Stacy Keach, Tony Award winners Phylicia Rashad, Reed Birney, Katie Finneran, and Elizabeth Ashley.
Upcoming readings will be of David Mamet's Race, David Mamet's Boston Marriage, Anton Chekhov's Uncle Vanya, Donald Margulies' Time Stands Still, and Robert O'Hara's Barbecue.
The reading will be streamed on October 20 at 8PM ET (October 21 at 8AM Philippine time) and pay-what-you-can tickets are available here.
Comments