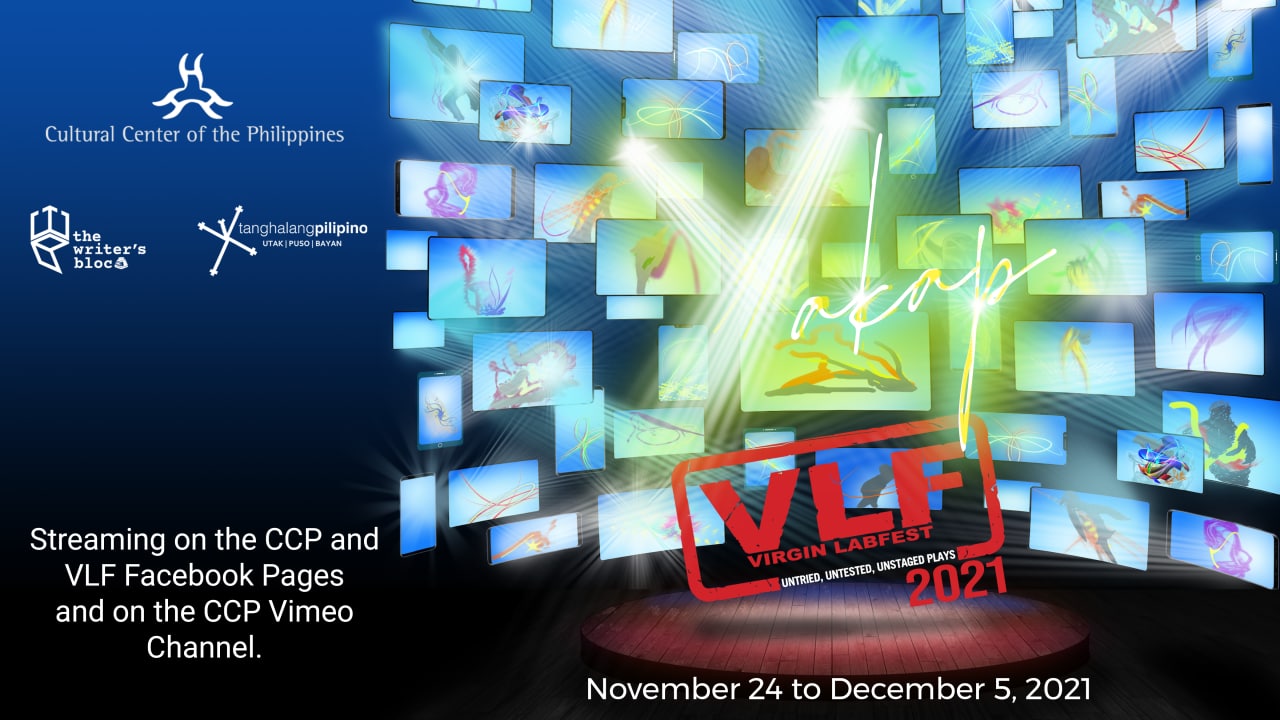 The Virgin Labfest Goes Online this November
For the second year in a row, the Virgin Labfest will go online once again, this time with the theme, Yakap (embrace). This year, the festival strives to embrace the artistic community as it strives to survive the terrible pandemic, embrace new possibilities and new narratives emboldened by the times, and embrace the audience with works that have provided comfort and enjoyment in the past.  
Now on its 16th year, the festival will be streamed from November 24 to December 5, 2021 on the CCP, VLF, and Tanghalang Pilipino Facebook Pages, hosted by the CCP, the Writer's Bloc, and Tanghalang Pilipino.
In a Facebook post by VLF production manager Nikki Garde-Torres, she says, "And so for those of you who have missed it, from NOVEMBER 24 – DECEMBER 5 we will be streaming selected works from VIRGIN LABFEST 1 – 15!" The performance line-up has yet to be announced.
The Fellowship Writing Program will be conducted from November 16 to December 5 under the tutelage of playwright Glenn Sevilla Mas. The Culminating Activity which will be streamed for public viewing on December 5 will be directed by Dennis Marasigan. 
The Playwrights Fair will be held from November 24 to December 5 featuring conversations with playwrights from all over the country.  As part of the Fair, the 4th Edition of the VLF Anthology and Elemental, a book of plays by women playwrights will be launched. 
Established in 2005, the Virgin Labfest is the premier playwrights festival in the country producing untried, untested and unstaged works. It is known for programming and providing support for the development of plays that dare define and defy the times.
Comments