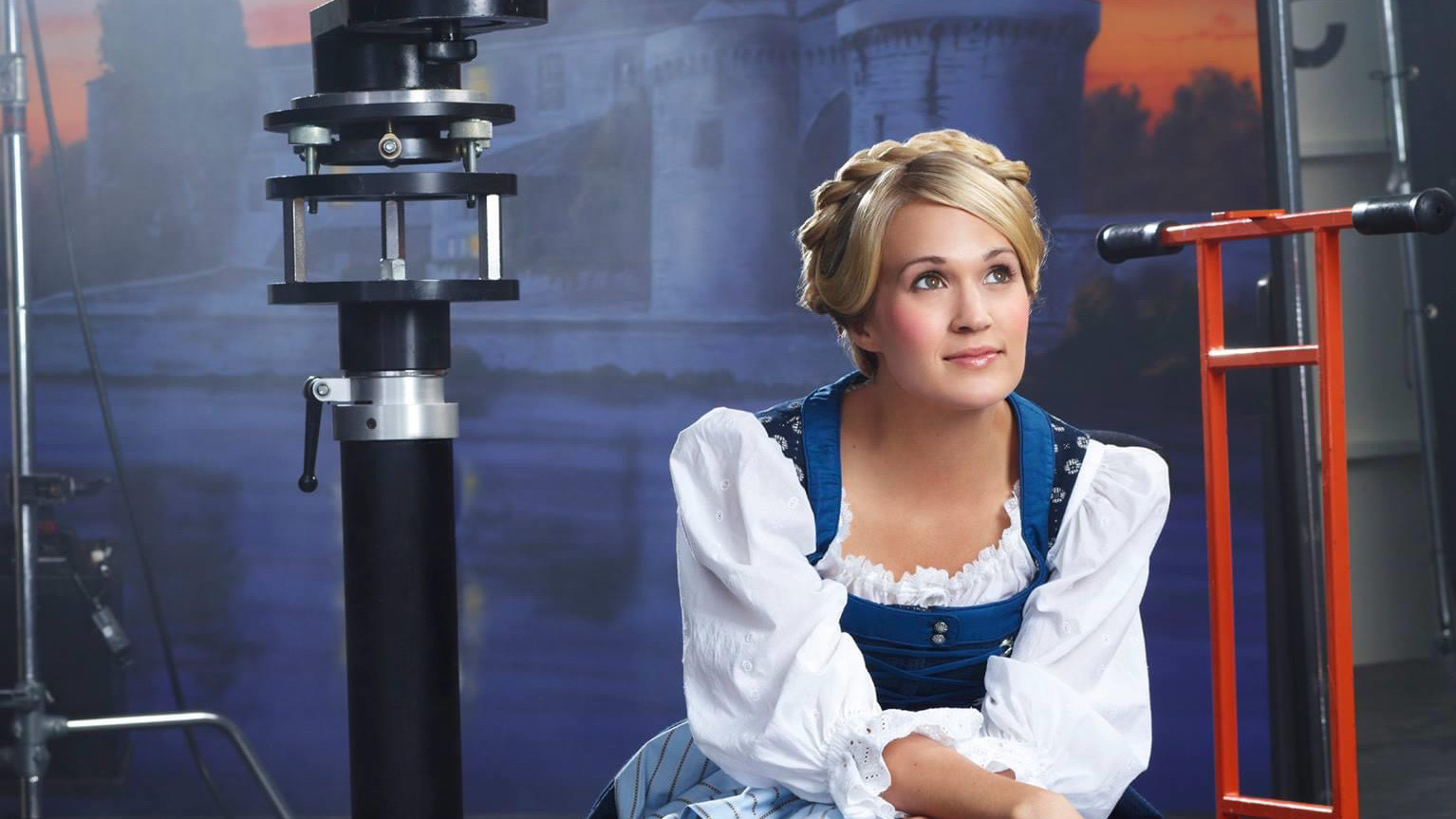 "The Sound of Music Live!" will be Streaming Online
UPDATE, 5/22/20, 8:54pm: The Shows Must Go On has just announced that The Sound of Music Live! can no longer be shown in Asia, the US, and Latin America due to rights restrictions. "We have seen how many of you were excited for the show, and so we are very sorry to disappoint you. ​We are hoping to show you The Sound of Music Live! in the future. In the meantime, we have put links in the description to purchase the full show."
NBC's 2013 production of The Sound of Music Live! will be streaming online this weekend. It is the next production that will be made available for 48 hours at the Shows Must Go On YouTube channel.
For the past 7 weeks, the channel has been streaming all of Andrew Lloyd Webber's stage to screen content– the 2000 production of Joseph and the Amazing Technicolor Dreamcoat, the 2012 production of Jesus Christ Superstar, the 2011 production of The Phantom of the Opera at the Royal Albert Hall, the 2011 Australian production of Love Never Dies, Andrew Lloyd Webber's 50th birthday tribute concert, the 2001 filmed version of By Jeeves, and the 1998 filmed production of Cats.
In a video announcement, he mentions that the online initiative has raised $500,000 for the Actors Fund. "I hope you realize that theater is always going to be there. It will come back," he shares. "I thought I had run out of ideas for what to do for a composer in lockdown. I didn't know we were going to be locked down for so long, but I'm afraid it might be longer yet. So you can't get rid of me. That's just bad luck. I shall be back doing various things. Maybe I'll do a little bit from my new Cinderella, you never know. I might pluck out the courage."
The Sound of Music Live! is an adaptation of Rodgers and Hammerstein's 1959 Broadway musical featuring Carrie Underwood as Maria von Trapp, Stephen Moyer as Captain von Trapp, Audra McDonald as Mother Abbess, Laura Benanti as Elsa Schräder / Fräulein Schweiger, and Christian Borle as Max Detweiler.
Other cast members include Jessica Molaskey as Sister Berthe, Elena Shaddow as Sister Sophia, Christiane Noll as Sister Margaretta, Ariane Rinehart as Liesl von Trapp, Michael Nigro as Friedrich von Trapp, Ella Watts-Gorman as Louisa von Trapp, Joe West as Kurt von Trapp, Sophia Anne Caruso as Brigitta von Trapp, Grace Rundhaug as Marta von Trapp, Peyton Ella as Gretl von Trapp, Michael Campayno as Rolf, Sean Cullen as Franz, Kristine Nielsen as Frau Schmidt, C.J. Wislon as Herr Zeller, Michael Park as Baron Elberfeld, Paula Leggett Chase as Baroness Elberfeld, and John Bolger as Admiral von Scheiber.
Just like the shows prior to it, The Sound of Music Live! will be streaming from The Shows Must Go On YouTube channel for 48 hours, beginning on May 22, 7pm UK time (May 23, 2AM local Philippine time).
Comments