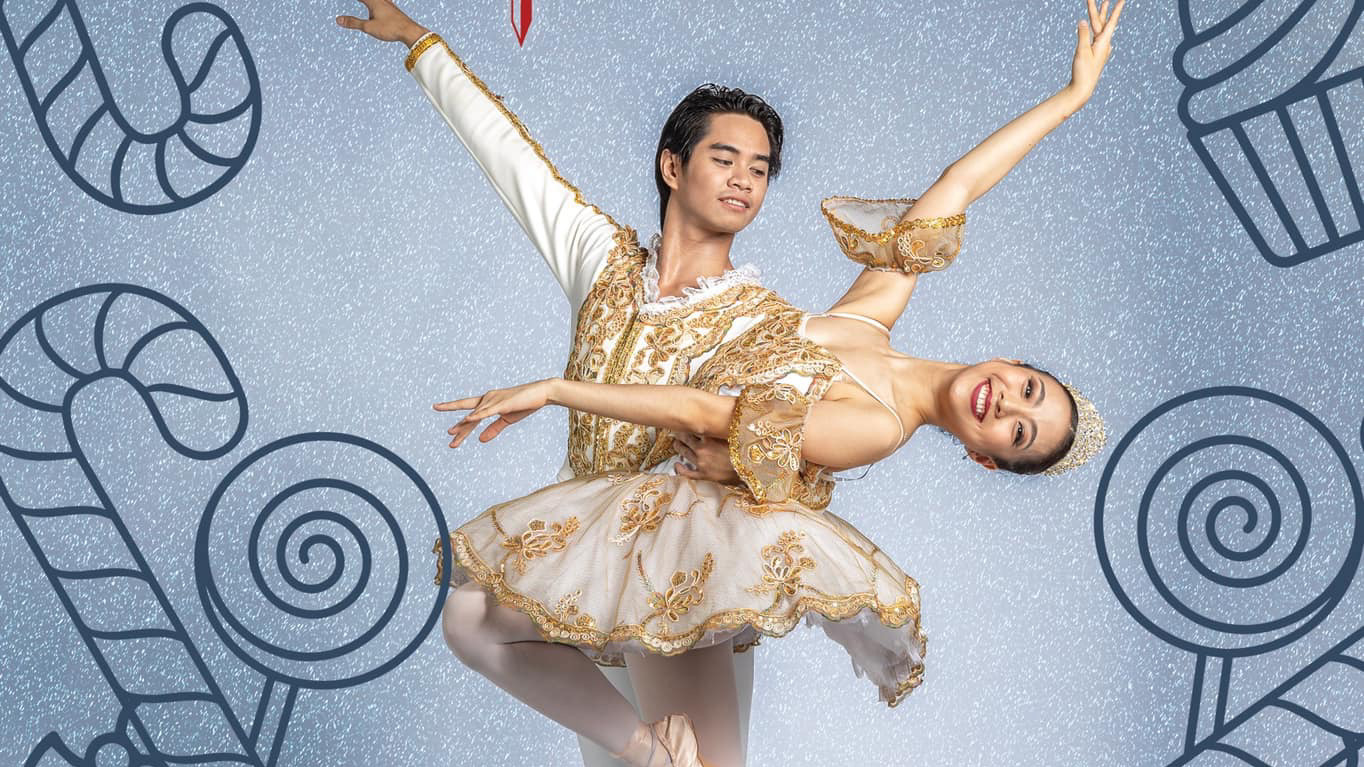 The Nutcracker by Philippine Ballet Theatre Returns this November
Philippine Ballet Theatre (PBT) returns with its annual holiday offering of "The Nutcracker" this November 23-24 at the CCP Main Theater.
The company re-stages the version that was created specifically for PBT by world renowned Prima Ballerina Gelsey Kirkland, with refreshed choreography by Artistic Director Ronilo Jaynario, infusing his own brand of athleticism, particularly in The Land of Sweets. The performances in the divertissement have also been replaced with a bit of ensemble dancing, adding technical arsenal to the pieces.
PBT promises to bring back the colorful, larger-than-life scenery, with toys coming alive, snowflakes swirling around and flowers waltzing about, accompanied by the iconic music of Pyotr Tchaikovsky.
Jared Tan, formerly of Atlanta Ballet, returns to PBT to perform the role of The Prince. This will be Tan's first full-length production since returning to Manila. He is partnering with Regina Magbitang, who plays the Sugarplum Fairy. Magbitang also alternates with Kim Abrogena as Clara in certain shows. Veronica Atienza alternates with Magbitang as the Sugarplum Fairy, partnering with Matthew Davo as The Prince.
You can buy tickets HERE.
Comments