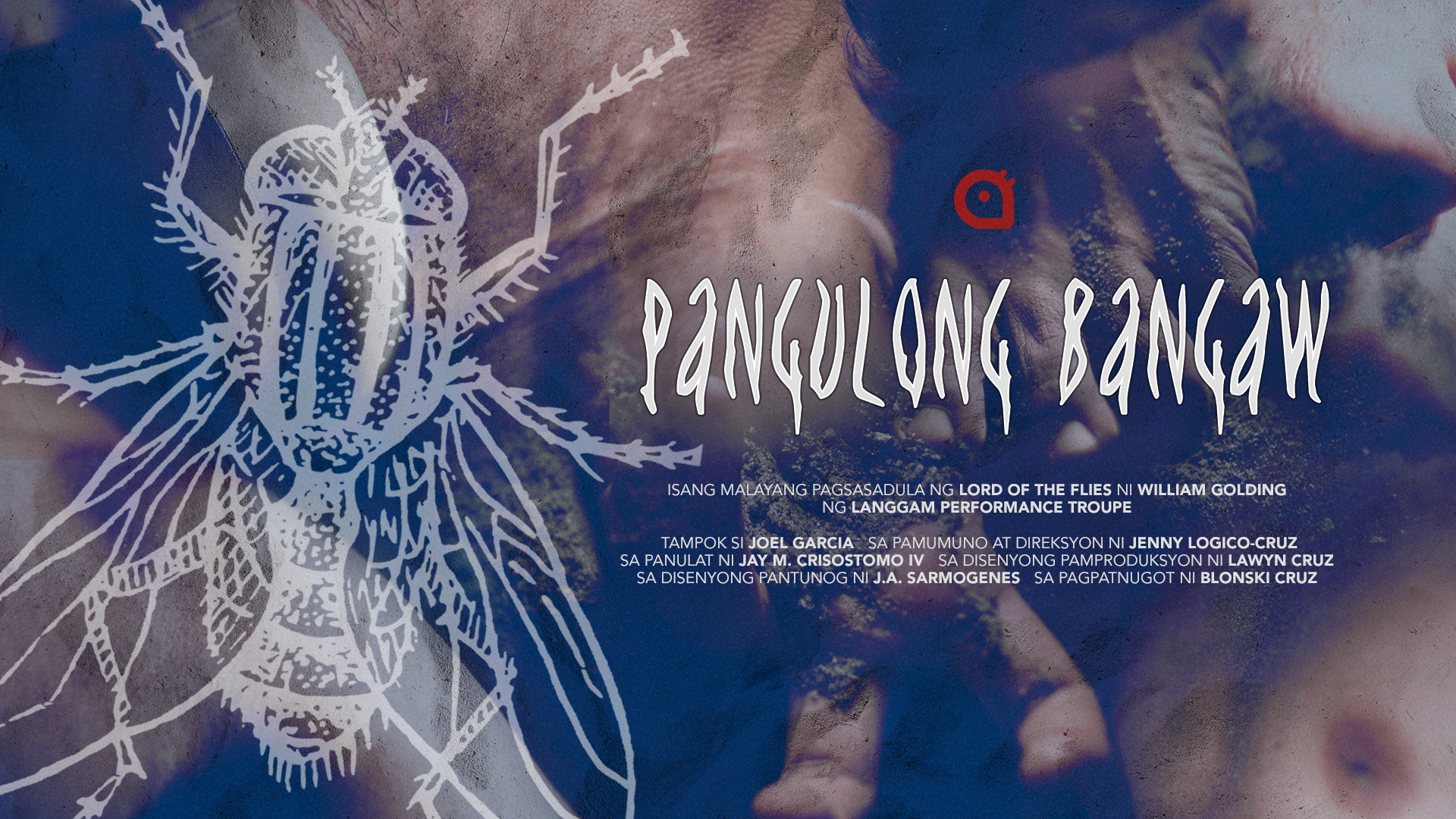 'The Lord of the Flies' Adaptation 'Pangulong Bangaw' Coming this April
Pangulong Bangaw, an adaptation of William Golding's 1954 novel, The Lord of the Flies, is a tragic parody that centers on a group of boys stranded on a deserted island as they struggle to reconcile their different approaches to survival.
Transposed into a one-man show by the Langgam Performance Troupe, Pangulong Bangaw examines the human body as an allegory of a society that struggles to keep itself from becoming undone and dismembered.
The show is helmed by Langgam's Artistic Director, Jenny-Logico Cruz. Joining her in the artistic team is playwright Jay Crisostomo IV, and dramaturg Blonski Cruz. Together, they have adapted Lord of the Flies into an exploration of one's various perceptions of "being" within the context of a partisan contemporary Philippines. Joel Garcia will be performing the one-man show.
Pangulong Bangaw will be staged in different venues across Metro Manila from April to May 2023. Tickets are available on Ticket2Me.
89 Panay | April 21 – 22, 2023
The Playground Studio | May 5 – 6, 2023
De La Salle-College of Saint Benilde | May 12 – 13, 2023
All shows are scheduled for 7 PM. The house opens at 6.30 PM.

The Langgam Performance Troupe (LPT) is a contemporary performance company focusing on process-based, practice-as-research works. 
Comments