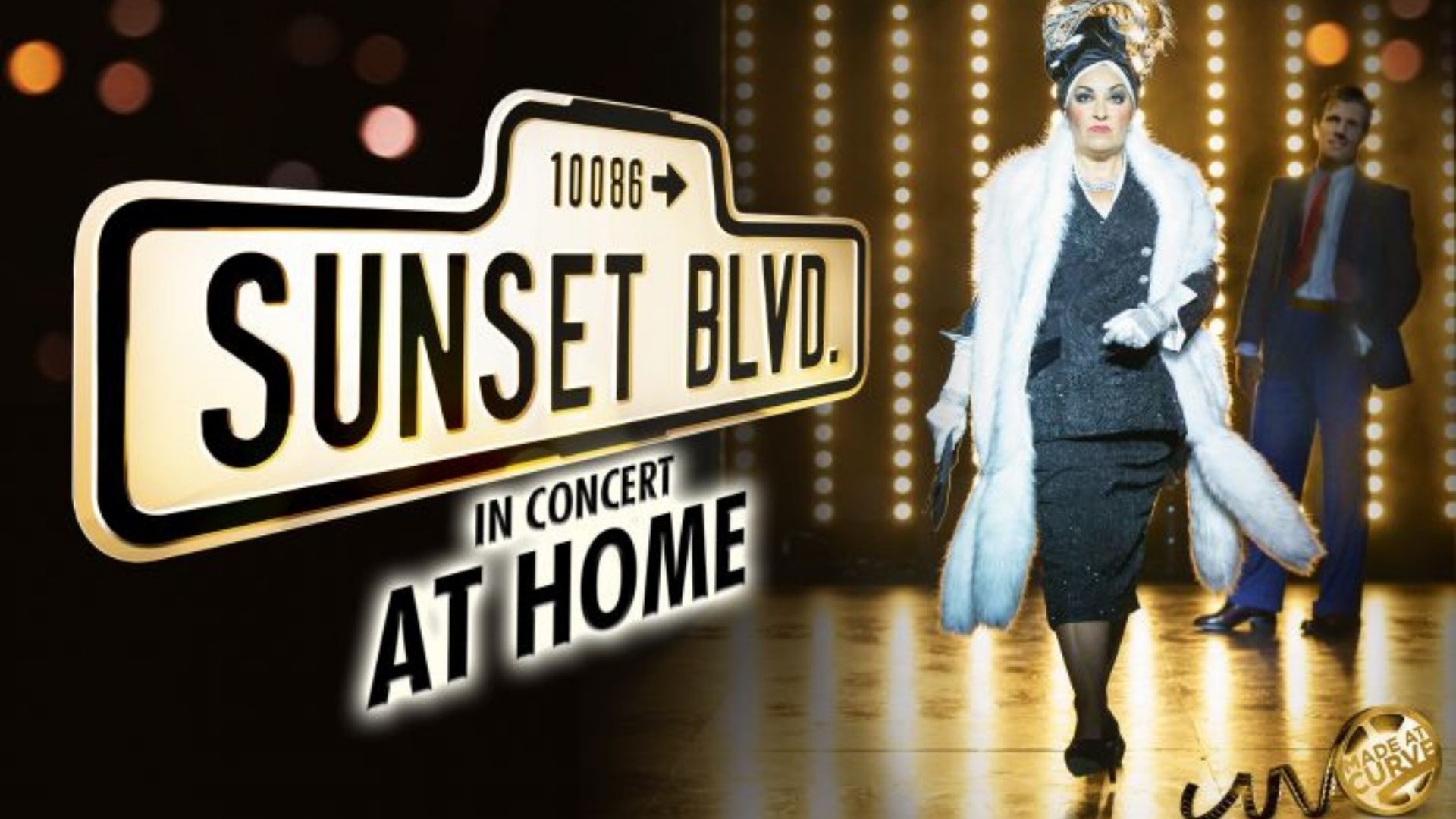 'Sunset Boulevard' Musical Concert to Stream Online
The Curve Theatre at Leicester will be streaming a captured performance of Andrew Lloyd Webber's Sunset Boulevard this December.
Sunset Boulevard the musical was inspired by the Academy Award-winning 1950 film of the same name by Billy Wilder. Lloyd Webber provided the music while the book and lyrics were written by Don Black and Christopher Hampton. The show centers on Norma Desmond, a former silent screen star who failed to make the transition to sound movies. She spends her days in her dilapidated mansion, dreaming of making a spectacular comeback one day. When struggling screenwriter Joe Gillis stumbles upon Desmond's mansion, she enlists his help in facilitating her future success. Their destinies become inextricably linked as Joe's opportunism and Norma's illusions lead them to tragic fates.
The musical premiered on Broadway in 1994 and bagged seven Tony Awards including Best Musical, Best Original Score, and Best Performance by a Leading Actress (for Glenn Close). A film adaptation of the musical is currently in development to be directed by Rob Ashford (Thoroughly Modern Millie) with Close reprising her role as Norma Desmond. 
Sunset Boulevard features several memorable songs including "With One Look," "As If We Never Said Goodbye," "The Perfect Year," and "Sunset Boulevard."
Directed by Nikolai Foster, the production will be a full concert performance of the 2017 revival of the musical. The show will star Ria Jones as Norma Desmond and Danny Mac as Joe Gillis, Molly Lynch as Betty Schaefer, Adam Pearce as Max Von Mayerling, Dougie Carter as Artie Green and Carl Sanderson as Cecil B DeMille. The Sunset Boulevard company also includes Benjamin Chambers, Owen Chaponda, Joanna Goodwin, Kristoffer Hellström, James Meunier, Gemma Naylor, Joanna O'Hare, Jessica Paul, Sam Peggs and Barney Wilkinson. The performers will be accompanied by a 16-piece orchestra.
The show will stream from December 22 to January 9.
Tickets cost £20. Click here for tickets and more details.
Watch a clip below of Mac and Lynch rehearsing "Too Much in Love to Care" :
Comments