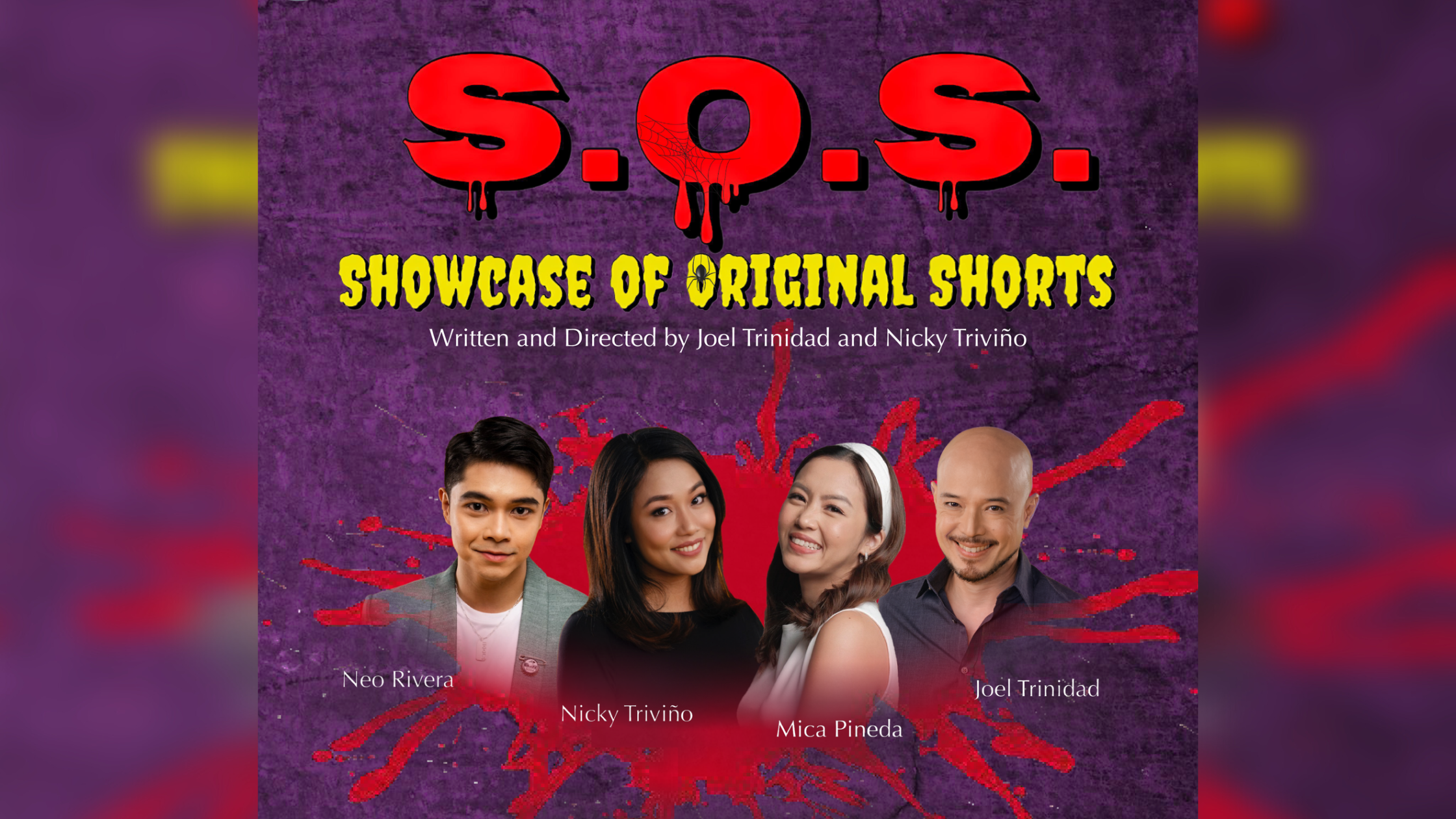 'SOS: Showcase of Original Shorts' Show to be Staged this November
Perfect for the season, Upstart Productions is bringing back 'SOS: Showcase of Original Shorts' with five macabre short comedies written and directed by Joel Trinidad and Nicky Triviño.
The five shows are:
'Take That, Sucker' – two students try to convince their principal that their history teacher is a vampire.
'The Falcon' – A mysterious woman interrogates a captive who may or may not be the world's greatest female secret agent.
'Helen's Funeral' – two old friends reunite at the wake of a friend who died under mysterious circumstances.
'Fairy Tale Fail' – a substitute Fairy Godmother grants someone a wish that he doesn't particularly need or want.
'Food Fight' – a hapless woman contends with the ridiculously high standards of service at a swanky restaurant.
The show will star Trinidad and Triviño as well as Mica Pineda and Neo Rivera.
The short comedies will be performed at Empty Stomach Cafe, 2/F Fort Pointe Bldg., Fort Strip, 28th St. cor 7th Ave, BGC, on November 10 and November 17 at 8PM. Tickets are Php 700 each.
You can get tickets at the door or message Upstart Productions on Facebook.
Comments