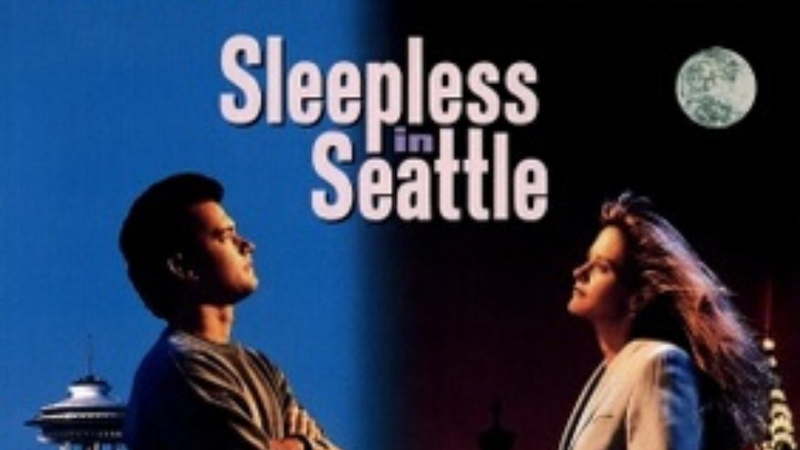 "Sleepless in Seattle" Musical Coming to London this Year
Sleepless in Seattle is being adapted into a musical. Entitled Sleepless, the production is set for a limited run, beginning on August 25, with an official opening night set for September 1, until September 27 at the Troubadour Wembley Park Theatre.
The production was originally set to begin performances on March 24, 2020, but was forced to shut down because of the Covid-19 pandemic.
According to their website, the company will be enforcing strict guidelines to prevent the spread of the virus. Theater capacity will be reduced and seating will be arranged to comply with government social distancing regulations. The temperature of customers and staff will be checked upon entry, and customers will be required to wear face coverings. Payments within the theater will be contactless, hand sanitizing stations will be available in the lobby and toilet areas, and the venue will be deep cleaned after every performance. Ventilation in the venue will be increased to constantly renew the airflow, and social distanced queueing and one-directional entry/exit points will be used. Their cast, crew, and venue staff will be tested regularly and the company will comply with all government, WHO and Public Health England COVID-secure guidelines.
Sleepless is a new romantic musical comedy based on the original story and screenplay of the rom-com classic Sleepless In Seattle. It follows Sam, who moves to Seattle with his ten year-old son, Jonah, following the tragic death of his wife. When Jonah phones a radio show, Sam is forced to talk about his broken heart and sleepless nights live on air, and he suddenly finds himself as one of the most sought after single men in America and a great news story for feisty journalist Annie on the opposite side of the country. Jonah tries to bring the two together so they can be united on the top deck of the Empire State Building.
Sleepless stars Jay McGuiness as Sam and Kimberley Walsh as Annie. The production is written by Michael Burdette (book), Robert Scott, and Brendan Cull (music and lyrics), and directed by Morgan Young. Also in the creative team are Morgan Large (set design), Sue Simmerling (costume design), Ken Billington (lighting design), Ian William Galloway (video design), Simon Biddulph (sound design), Larry Blank (orchestrations and arrangements), Stuart Morley (musical supervision), Chris Walker (musical direction), Sylvia Addison (orchestral management), Richard Mawbey (wig and hair design), and Sarah Bird CDG and Michael Donovan CSA (casting).
You can watch Walsh and McGuiness perform a song from the show in the video below.
Comments