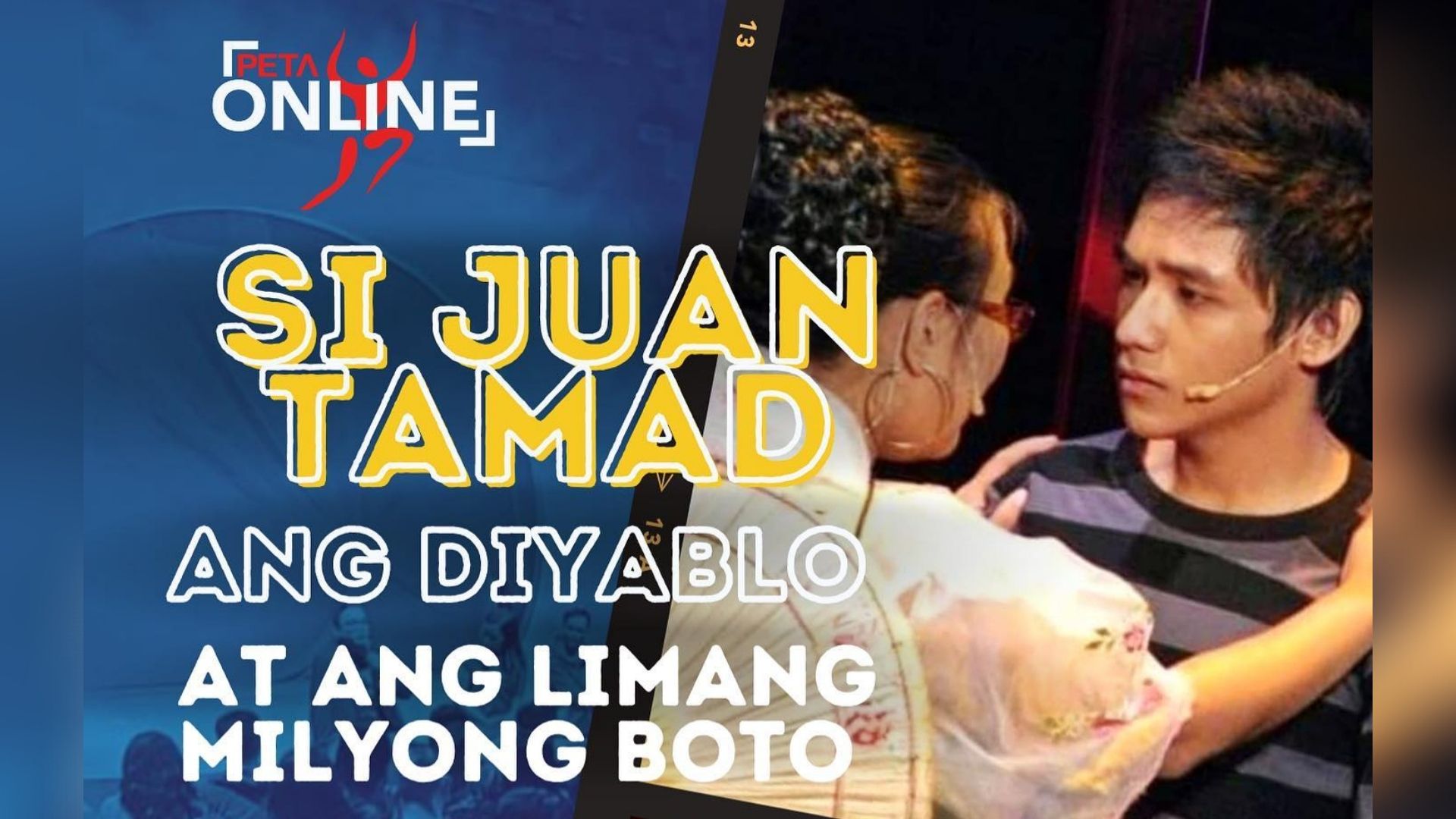 'Si Juan Tamad, ang Diyablo, at ang Limang Milyong Boto' Musical to Stream Again
Si Juan Tamad, ang Diyablo, at ang Limang Milyong Boto, PETA's vaudeville musical about the importance of voting, will be streaming again from March 5-6, 2021 on ticket2me.net. It previously streamed late last year as part of the company's K.E.-POP lineup.
The musical centers on Juan Tamad (nicknamed JT), a young, apathetic, first-time voter. The presidential elections are drawing near and JT's grandmother pushes him to register and vote for the next leader. When his candidate loses, he lapses to apathy and cynicism. But events transform JT into a pro-active Juan Tama.
Through song-and-dance numbers, audiences will be entertained and educated about the importance of the electoral process and good governance. Written by Vincent DeJesus, the 2010 production to stream was directed by Phil Noble, with music also by Vincent DeJesus.
You can buy tickets at ticket2me.net for P120. The upcoming limited run is part of PETA's Click and Play Stream Series for 2021 that includes other hit musicals like Care Divas, Mga Kuwento ni Lola Basyang, and William.
Comments