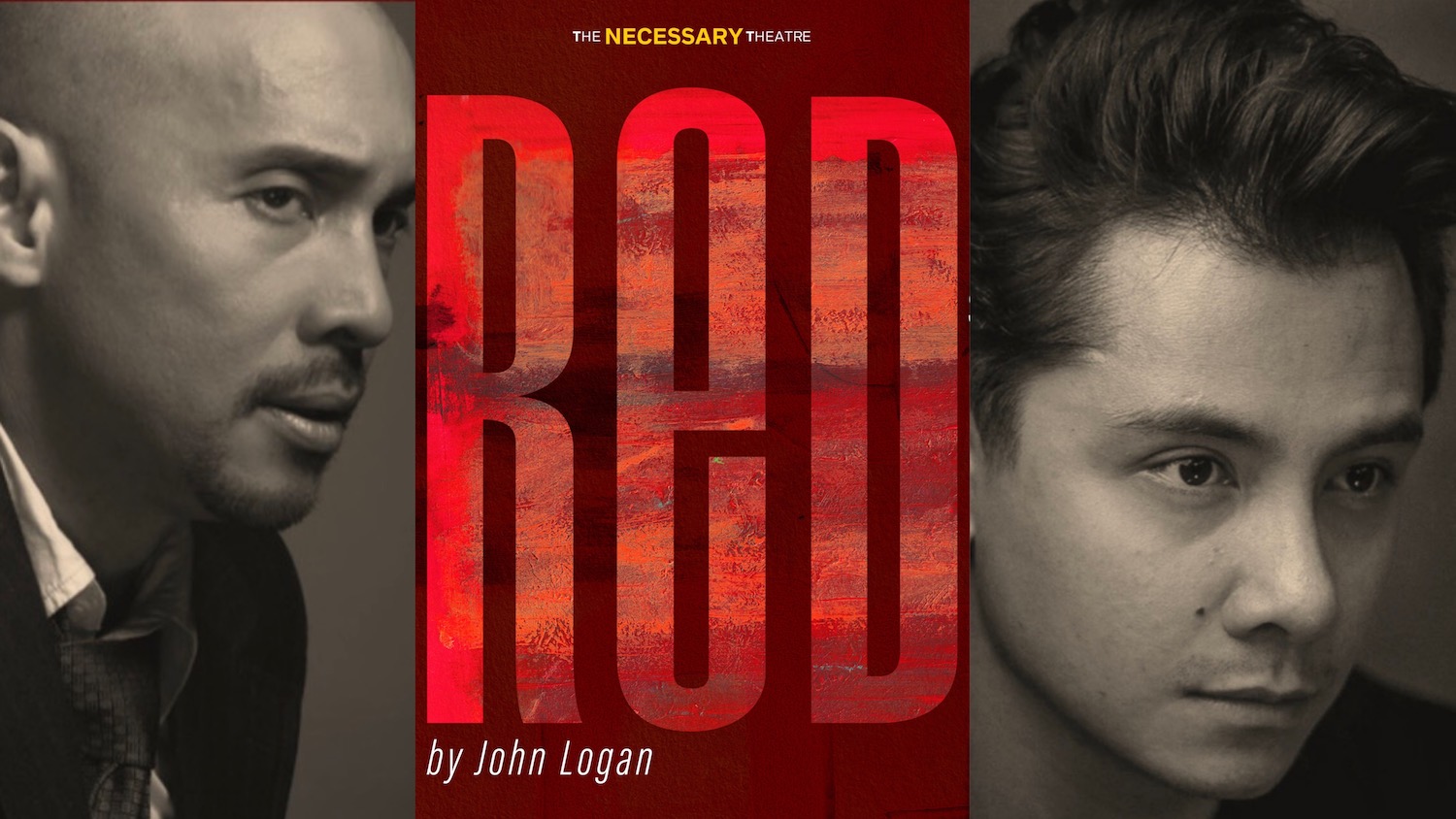 'Red' Starring JC Santos, Bart Guingona to be Staged this June
After 10 years, The Necessary Theatre is bringing back its staging of John Logan's Red this June at the PETA Theater Center.
The company previously staged this in February to March 2013 at the CSB-SDA Theater and in August 2013 at Teatrino, Greenhills starring Bart Guingona and Joaquin Valdes. This time around, Guingona will be reprising his role as Mark Rothko with JC Santos playing the role of Ken.
Still helmed by Guingona as director, the show will have a limited 10-show run from June 9 to 18. John Logan's two–hander features artist Mark Rothko at the height of his career. Viewed through the lens of his youthful new assistant, Ken, we witness Rothko at the pinnacle of his creativity, but struggling through the creation of a series of large paintings, commissioned as a series intended to be featured in New York's brand new Four Seasons Restaurant. As Ken and Rothko paint, they challenge each other to ask big questions about art: what it takes to create it and what its role should be in the world. Set in the 1950s, and based on a series of real events, Red takes a compelling look at the ever-changing relationship between an artist and his creations. 
Joining Guingona in the artistic team are Jose Buencamino as sound designer, Gabo Tolentino as lighting designer, and Mark Dalacat as assistant director and production designer.
The show will run from June 9 and 16 (8:00 pm) and June 10, 11, 17, and 18 (3:30 pm and 8:00 pm) at the PETA Theater Center. For show buying inquiries, contact Ivy Baggao through mobile at 0915-467-6443 or email at ivy.baggao@silangcomm.com 
Comments