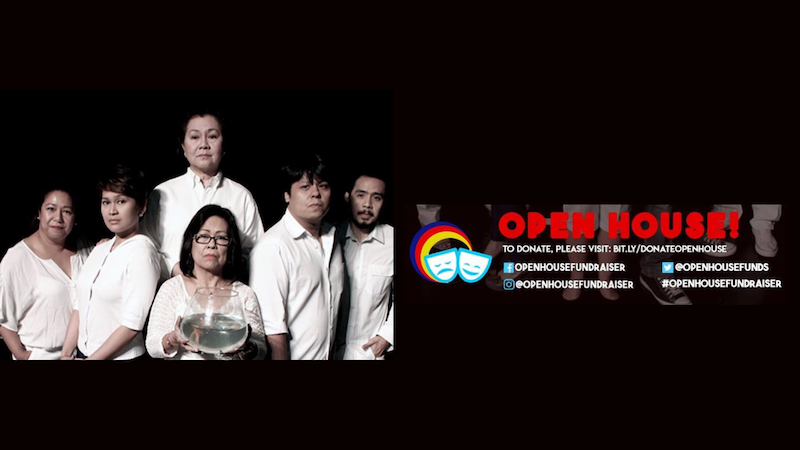 Reading of VLF's "Ang Goldfish ni Prof. Dimaandal" to Stream Online
An online reading of Eljay Deldoc's Ang Goldfish ni Prof. Dimaandal will be streaming on April 8, 8-10pm at the Open House Facebook page.
The one-act play was first staged at the 2014 Virgin Labfest Festival (VLF). It was then chosen as part of the Revisited set in 2015.
The story follows Prof. Dimaandal (a.k.a Ma'am D), a retiring cranky Science teacher, who demands justice for her beloved goldfish. Allegedly murdered by three students, her pet becomes the center of chaos inside the Principal's office as concerned parents, who turn out to be alumni of the school and former sweethearts at that, obliquely resolve their open-ended past; while faculty members struggle to grasp the logic of seeking justice for a dead fish.
Based on real events, Ang Goldfish ni Prof. Dimaandal portrays how absurdity can effortlessly prevail in places where things are expected to be normal, even in the academe. Because after all, does anything even make sense?
The reading will feature VLF's original cast members Sherry Lara, Chrome Cosio, Peewee O'Hara, Mosang, Wenah Nagales, and Paolo O'Hara. It will be directed by Roobak Valle, who also directed the VLF staging. A talkback will follow after the performance.
The online initiative is part of the Open House fundraising campaign, which aims to help members of the performing arts community displaced by the COVID-19 pandemic. You can donate by going to bit.ly/DonateOpenHouse. 
You can also learn more about Open House's schedules by visiting its Facebook page.
Comments