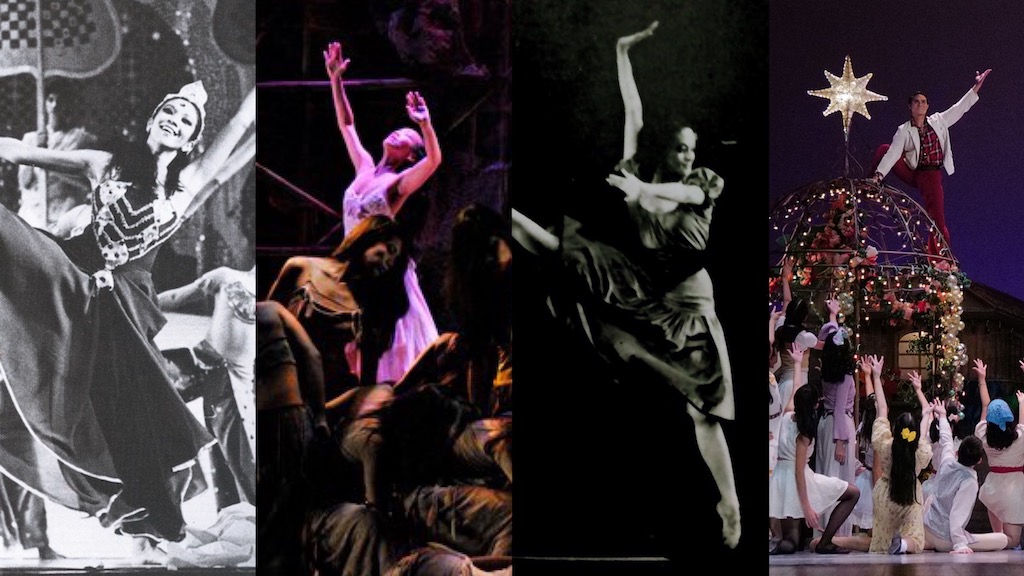 'Rama, Hari', 'Encantada', 'Carmen', and more part of Alice Reyes Dance Philippines Season Line-up
With award-winning productions as well as brand new works by young choreographers, the Metropolitan Theater and the Cultural Center of the Philippines, featuring artists of the Professional Artist Support Program (PASP) and Alice Reyes Dance Philippines (ARDP), present its 2023 dance season line-up.
In celebration of Earth Day, the season opens with Encantada, directed and choreographed by National Artist for Dance Agnes Locsin with music by Joey Ayala, libretto by Al Santos, and production design by National Artist Salvador Bernal. It tells the tale of the repercussions that come with man's destruction of nature. The show will run from April 14-15 at the Samsung Performing Arts Theater and April 21-22 at the Metropolitan Theater.
A Filipino modern rock opera ballet, Rama, Hari is a collaborative work among five National Artists – Alice Reyes for direction and choreography, Ryan Cayabyab for music, Salvador Bernal for production design, Bienvenido Lumbera for the libretto, and English translations by Rolando Tinio. An adaptation of the Sanskrit epic poem Ramayana, the dance production features singers from the Filipino music industry and incorporates traditional theater, song, and dance devices found and shared among Asian nations. It will run from September 15-16 at the Metropolitan Theater and September 22-23 at the Samsung Performing Arts Theater.
Carmen and Other Spirits is the third production of the season. Alice Reyes' Carmen, with music from Bizet's opera, topbills the show. Also in the production are works from the Filipino Dance Repertoire and the premiere of choreographic works by the new generation of Filipino choreographers, including a suite of dances exploring the rich culture of the Bicol Region. Carmen and Other Spirits will run from October 20-21 at the Samsung Performing Arts Theater and October 27-28 at the Metropolitan Theater.
After premiering last December 2022, Puso ng Pasko returns to the stage this holiday season. This year, it expands the world of Tres Reyes as it continues to explore and incorporate more of the different festivities in the Philippines.
Puso ng Pasko tells the story of Lolo Val, now living in New Jersey, as recalls to his young granddaughter, Angelita, the magical Christmases of his youth with the barkada in the old hometown of Tres Reyes. From parols to puto bumbong, Simbang Gabi to parties in the town plaza, young love to nostalgia via Zoom, the spirit of Paskong Pinoy is celebrated to the music of Filipino Christmas carols arranged by Ryan Cayabyab.
The show will run from December 1-2 at the Metropolitan Theater and on December 22 at the Samsung Performing Arts Theater.
For season subscriptions and ticket reservations, contact Kurt Copon at ardancephilippinesinc@gmail.com or subscribe online through this google form.
Comments