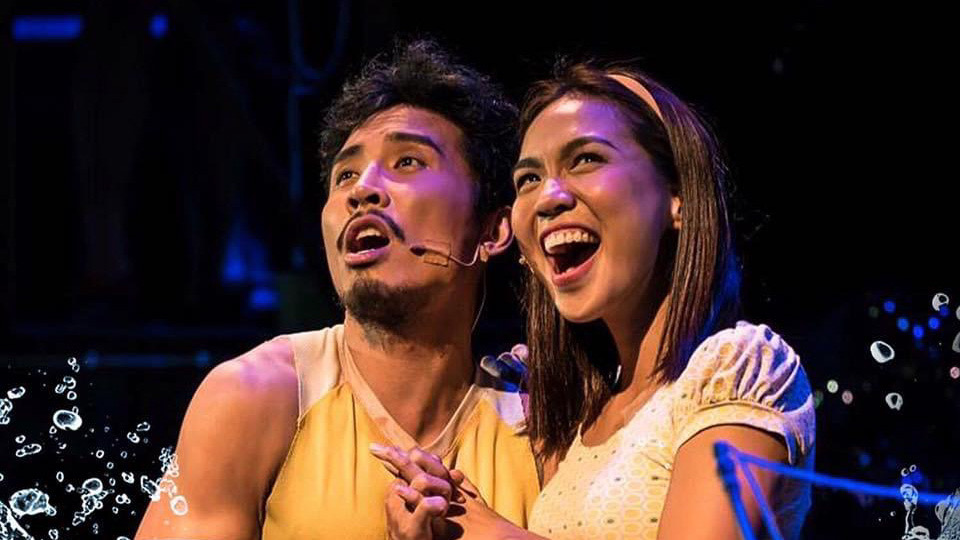 'Rak of Aegis' to Stream Online
PETA's hit musical, Rak of Aegis, will finally stream online.
Featuring songs from the popular 90's band Aegis, the musical tells the story of Aileen, a young girl with a big voice who dreams of becoming a YouTube sensation. As she tries her hand at fulfilling her dream, she also finds herself in the position of helping her barangay battle health hazards and livelihood conditions amidst unceasing flood water.
The musical first opened on January 31, 2014 and ran for a whopping 7 seasons, with its most recent run closing on September 29, 2019. 
Rak of Aegis is written by Liza Magtoto (book) and directed by the company's Artistic Director Maribel Legarda, with musical direction, arrangement, and vocal direction by Myke Salomon. Other members of the creative team include Gio Gahol (choreographer), Mio Infante (set designer), Jonjon Villareal (lights designer), Carlo Villafuerte Pagunaling (costume designer), Maco Custodio (shoe designer), and Jo-ann Pamintuan (accessory designer).
Some of the principal cast members who have been around for 7 seasons include Aicelle Santos, Jerald Napoles, Pepe Herrera, Isay Alvarez Seña, Robert Seña, Kakai Bautista, Myke Salomon, Poppert Bernadas, and Ron Alfonso, to name a few.

Shot live from a previous live performance, the production will be available to stream for pay-per-view on ticket2me.net for two weekends on July 31, August 1, 7-8, 2021. It is the banner project of PETA's #TakePETAbeyondCOVID fundraising campaign.

The streaming cast as well as further ticketing details will be announced soon. For more information, follow PETA on Facebook.
You can watch a throwback excerpt taken from the show's 2014 press conference below.
Comments