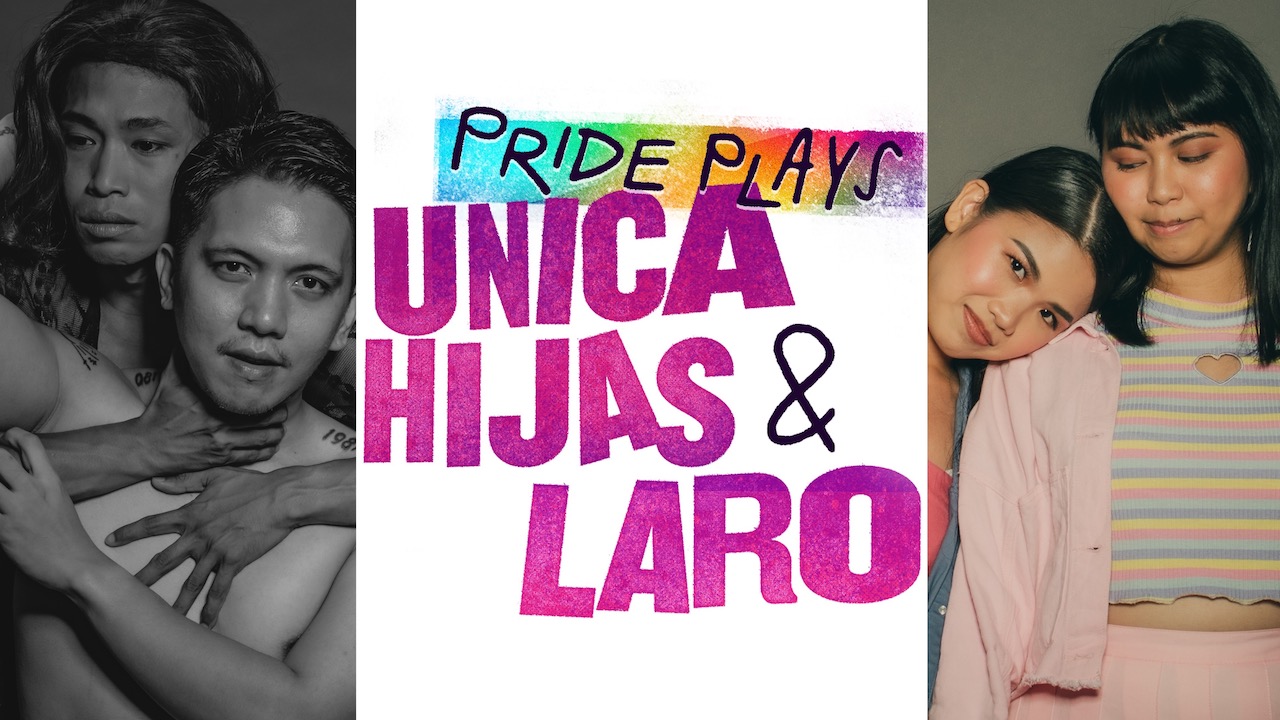 'Pride Plays: Unica Hijas & Laro' Full Cast Announced
Fresh off from staging its maiden production Mula sa Buwan last year, Barefoot Theatre Collaborative is beginning its second season with PRIDE PLAYS — a twin bill of LGBTQIA+ stories in celebration of Pride Month.       

Pride Plays, a platform centered on LGBTQIA+ narratives, begins with two productions: Mikaela Regis' Unica Hijas, a play by and for the lesbian and queer community, and Floy Quintos' Laro, a play by and for the gay and queer community, — supported by other talks and sessions related to LGBTQIA+, the theater, and other arts.
Unica Hijas follows two girls who are called into the principal's office after they were caught by a nun in an almost-kiss. With less than an hour left until their future is decided, the two are forced to confront each other, their past, present, and their own selves.
The show was first staged in June 2022 under the Virgin Labfest (VLF), featuring Ash Nicanor as Mitch and Joy Delos Santos as Nikki. Both return to play the roles once again, with Pau Benitez serving as swing for both Mitch and Nikki. Pat Valera, who directed the show in the VLF, also returns to direct the show. He will be assisted by Yvonne Russell.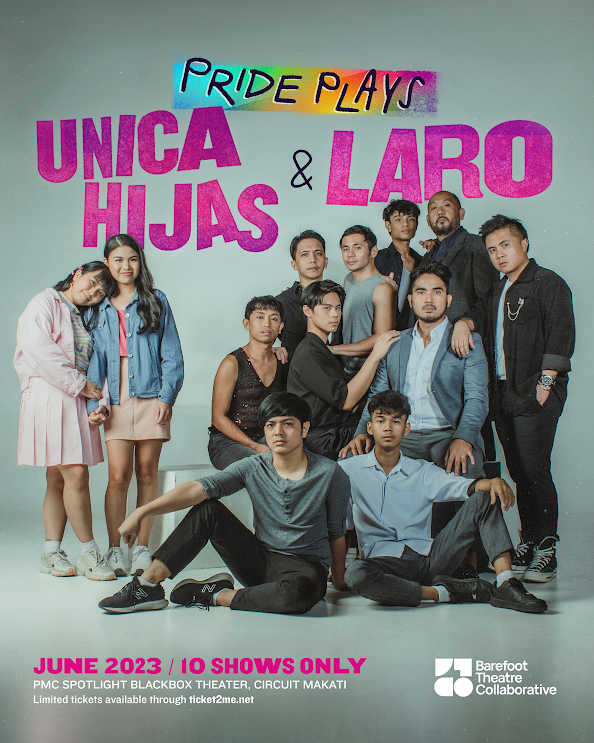 In Laro, gay relationships are examined through a merry-go-round of love, desire, and lust. Ten characters through ten vignettes spin and turn as truths and pains are revealed. It is a reimagination of Arthur Schnitzler's La Ronde, now set in Manila.
The play was last staged in June 2019 under Artist Playground, directed by John Mark Yap. The 2023 production will feature performances by Phi Palmos (Ang Drag Queen), Gio Gahol (Ang Pulis), Jojo Cayabyab (Ang Pilantropo), Al Gatmaitan (Ang Ideal), Mike Liwag (Ang Manggagamit), Ross Pesigan (Ang Call Boy), Noel Escondo (Ang Manunulat), Andre Miguel (Ang Modelo), Shaun Ocrisma (Ang Kalaguyo), and Jeremy Mayores (Ang Estudyante). They are joined by Lawrence Miranda, Nathan Molina, DM Lee, Andre Cruz as members of the ensemble, and Roeder Camañag, Almond Bolante, Jel Tarun, and Allen Amoguis as swings/standbys. Yap also returns to direct the production.
Pride Plays: Unica Hijas & Laro will be staged from June 10-25 at the Power Mac Center Spotlight of Circuit Makati. Only audiences 18 years old and above will be allowed to enter the theater. You can buy tickets through Ticket2Me.
Comments