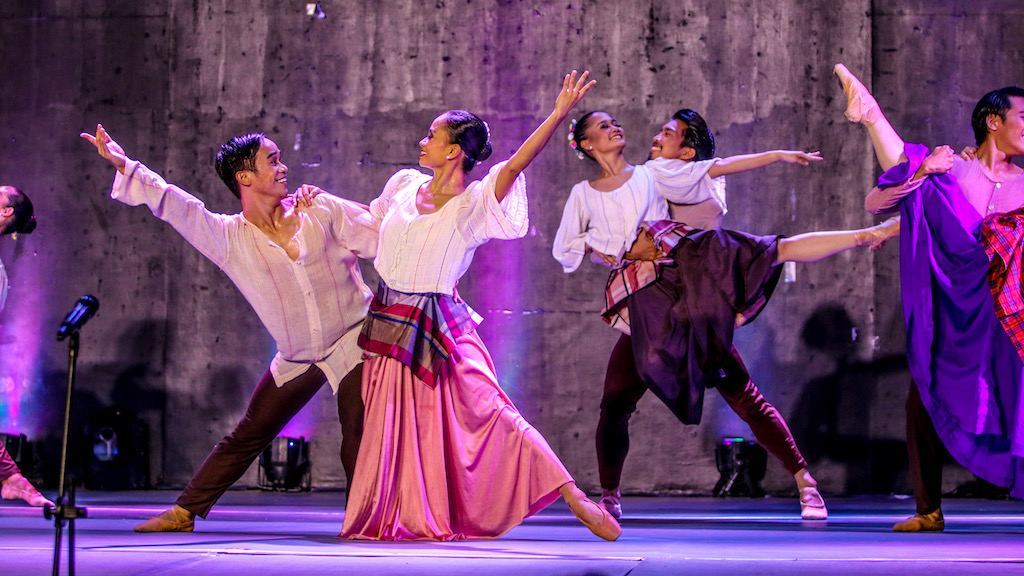 'Premieres and Encores' to be Staged at the CCP this Weekend
French choreographer Redha Benteifour is set to premiere his brand new work L'espoir Des Lendemain (The Hope of Tomorrow), and is set to restage his L'homme Assis Dans Le Fauteuil (The Man on the Armchair) for its Manila Premiere this October 28-29 at the CCP Main Theater.
L'homme Assis Dans Le Fauteuil (The Man on the Armchair) is a duet about a woman who loves a man and he who wants to love her but cannot.  For the man, love is a handicap. The woman, on the other hand, loves him so much that she is willing to give him her life. 
L'espoir Des Lendemain (The Hope of Tomorrow) seeks to give a voice to the young who got stuck in the lockdown and were prevented from becoming who they are and doing what they do every day. But at the same time, to give hope that tomorrow will be better. But in those dark moments of the lockdown, we hoped. The light will come. Things can go back to normal.  But then, what is normal now?
Alongside these pieces are works by 21st Century Filipino choreographers– Visayan Suite of Dances choreographed by John Ababon, AL Abraham, Erl Sorilla, and Ronelson Yadao, and the World Premiere of I Wanna Say Something choreographed by JM Cabling.
Visayan Suite of Dances reflects the songs and social customs of the Visayan region through modern and contemporary ballet movements. Commissioned through a grant from the National Commission for Culture and the Arts (NCCA) and the Southern Philippines Foundation for the Arts, Culture & Ecology, Inc. (SPACE), the Visayan Suite of Dances is a testimony to the significance of creating new works about the cultural spirit of the Visayan region.
I Wanna Say Something is a work that reimagines the mind of a person who is often quiet. This is Cabling's personal story of someone who fears speaking up in public, who is often confused with his mental debates, who is often polarized by his own arguments, ending up silent. The piece also speaks about mustering up the courage to take action, a call to move forward.
Premieres and Encores will feature artists of the CCP's Professional Artists Support Program and Alice Reyes Dance Philippines (ARDP), with dancers from Guang Ming College. Guang Ming College (GMC) is the pioneer humanistic Buddhist college in the Philippines with a mission to provide the highest quality of humanistic education to students of all faiths and backgrounds, particularly underprivileged youth, from all over the country.
Premieres and Encores is in commemoration of the 75th anniversary of the establishment of diplomatic relations between France and the Philippines, the Cultural Center of the Philippines and the French Embassy.
You can buy tickets through Ticketworld or through the CCP Box Office.
Comments