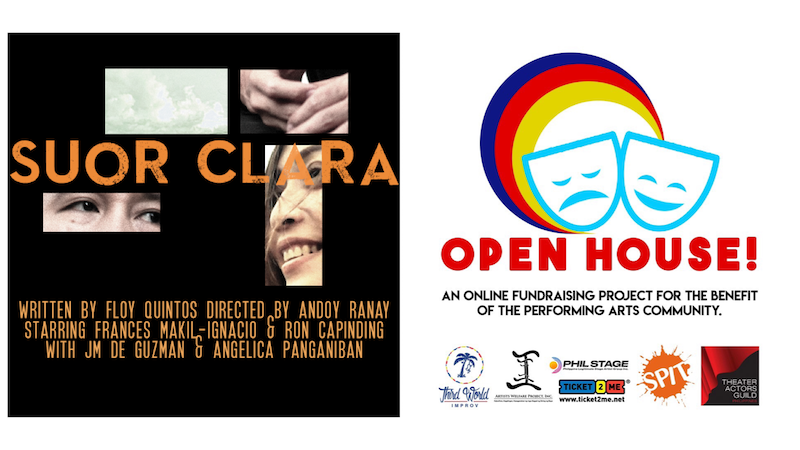 Performance of Floy Quintos' "Suor Clara" Will Stream Online
Floy Quintos' Suor Clara, which premiered in the 2010 Virgin Labfest, is returning, this time through a live online streaming performance.
Suor Clara is a speculative fiction piece where a mysterious rendezvous at a convent brings an entire nation back to a familiar past. The online initiative marks the return of original cast members Frances Makil-Ignacio and Ron Capinding, with special participation by JM de Guzman and Angelica Panganiban.
Suor Clara is Open House's first experiment in theatreaming, where director Andoy Ranay merges his screen and stage directorial skills in theater's medium-of-the-moment. It will be streamed on April 14, from 8pm to 9:30pm, at the Open House Facebook page.
The online performance is part of the Open House fundraising campaign, which aims to help members of the performing arts community displaced by the COVID-19 pandemic. You can learn more about Open House's schedules by going to its Facebook page.
Update, 4/13/20: Suor Clara has been moved to April 24 at 8pm.
Update, 4/14/20: Suor Clara has been moved to April 28 at 8pm.

Comments