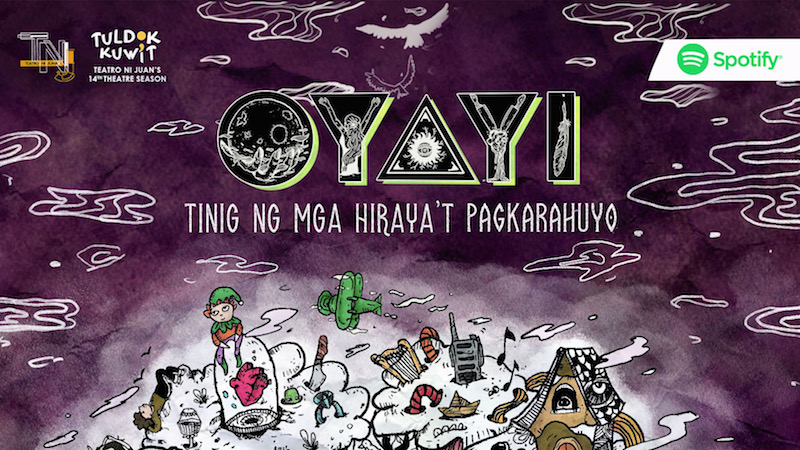 'Oyayi' Audio Drama Series to Stream
Teatro ni Juan, Marikina's premier community theater, is set to stream Oyayi: Tinig ng mga Hiraya't Pagkarahuyo, their 8-part audio drama series, this August.
In celebration of Buwan ng Wika, the series is a reinterpretation of classic Filipino folk songs and nursery rhymes to contemporary narratives. Set from 1983 up to the distant future, each episode features damaged tales and conversations of tragedy that are unearthed from the dark – in which one would question the familiarity to these tunes; an earworm that one cannot get rid of. Oyayi is the lullaby to keep you up at night. 
The concept and overall direction is by Mikko Angeles, with associate direction by Carlo Gianan and dramaturgy by Harvey Sallador. The series is the final production in Teatro ni Juan's 14th theatrical season.
Oyayi will premiere on August 27, with succeeding episodes every Friday night on Spotify and Teatro ni Juan's Facebook page. 
Trigger Warning: Oyayi contains themes, language, violence, sex, drug use, and other issues that may not be suitable for young audiences. Listeners' discretion is advised. 
Comments