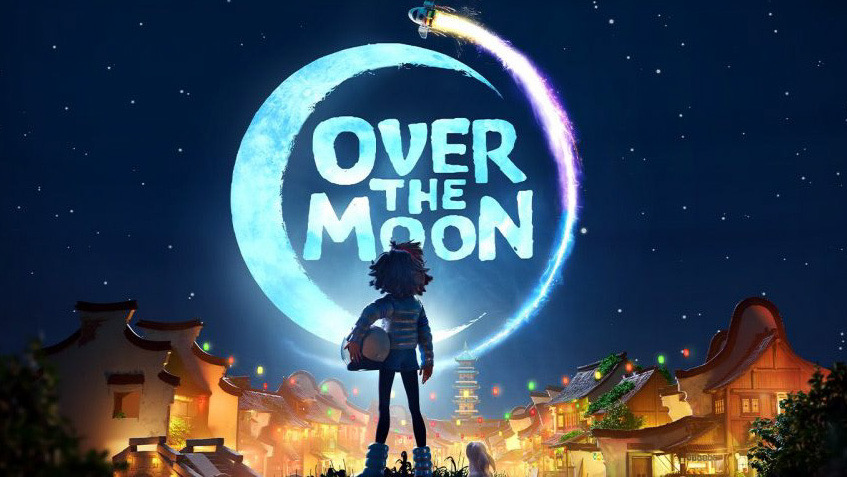 'Over the Moon' Animated Musical to Premiere on Netflix
Over the Moon, a new animated musical film will be launching on Netflix next month.
The story centers on a bright young girl named Fei-Fei who is passionate about science and also enchanted by the myth of the Moon Goddess, Chang'e. Determined to prove the existence of the mysterious deity, Fei-Fei builds a rocket ship to the moon. Her journey leads her to an unexpected adventure in a whimsical land of fantastical creatures.
The film was directed by Academy Award-winning filmmaker and animator Glen Keane, the man behind Ariel from The Little Mermaid, Beast from Beauty and the Beast, and the title characters of Pocahontas and Tarzan and co-directed by John Kars (Paperman). The script was written by the late Audrey Wells and the film was produced by Gennie Rim and Peilin Chou. It will feature music from Steven Price (Gravity) and songs by Christopher Curtis, Marjorie Duffield, and Helen Park.
Over the Moon features the voices of Cathy Ang as Fei Fei, Phillipa Soo as Chang'e, Robert G. Chiu as Chin, Ken Jeong as Gobi, John Cho as Dad, Ruthie Ann Miles as Mom, Margaret Cho as Aunti Ling, Kimiko Glenn as Auntie Mei, Artt Butler as Uncle, and Sandra Oh as Mrs. Zhong.
Over the Moon will premiere on Netflix on October 23.
Check out the trailer below:
Comments