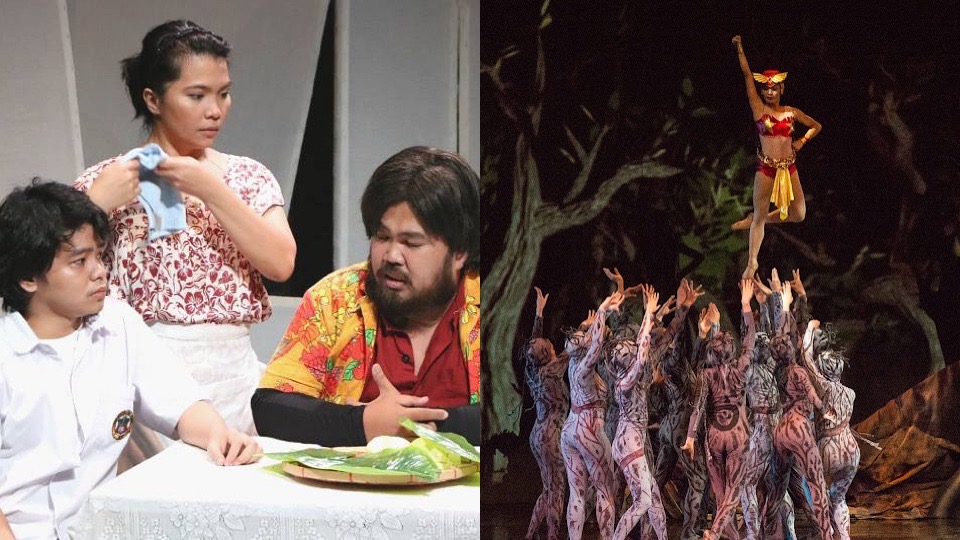 Now Streaming: 'Mula sa Kulimliman', 'Multiverse', 'Pinoy Komiks' Shows
In celebration of Free Comic Book Day, CCP Online is streaming 3 shows that revolve around the comic book genre.
Mula sa Kulimliman, first staged in 2016 for the Virgin Labfest, is written by graphic designer, illustrator, and playwright Carlo Vergara and directed by Hazel Gutierrez.
Estranged from her parents, an ordinary housewife is faced with the shocking truth about her husband, and she is forced to come to terms with a reality that she had believed to be mere fantasy. The cast features Mayen Estanero, Jonathan Tadioan, and Timothy Castillo.
The creative team also includes Toym Imao (set design), Toni Muñoz (music), TJ Ramos (sound design), Daniel Gregorio (costume design), Karilyo (shadowplay), and Teta Tulay (shadowplay supervisor). Stage management is by Gee Pelaria.
Multiverse, written by Juliene Mendoza and directed by Fitz Bitana, streamed online last year as part of the 2020 The Virgin Labfest line-up.
The story centers on two estranged brothers —Peter, a writer, and Bobby, a recovering alcoholic—who are making up for lost time.  Through their mutual love of comic books, they reconnect, discussing the concept of alternate realities and dimensions prevalent in most comic book stories and imagining how much better their relationship would have been in another reality. But what if a different reality slowly reveals itself to the two siblings? The cast features Iggi Siasoco, Vino Mabalot, and Jessette Namin.
The 2017 Philippine Ballet Theatre production Pinoy Komiks, is a comedy neo-classical ballet that brings Mars Ravelo's characters such as Darna, Valentina, Dyesebel, and Bangenge to life. It was originally choreographed in the early 90's by Gener Caringal and now restaged by Ronilo Jaynario. The music is by Chino Toledo, with costumes by Arturo Cruz.
All three shows can be watched on the CCP Channel only until August 31, 2021.
Comments