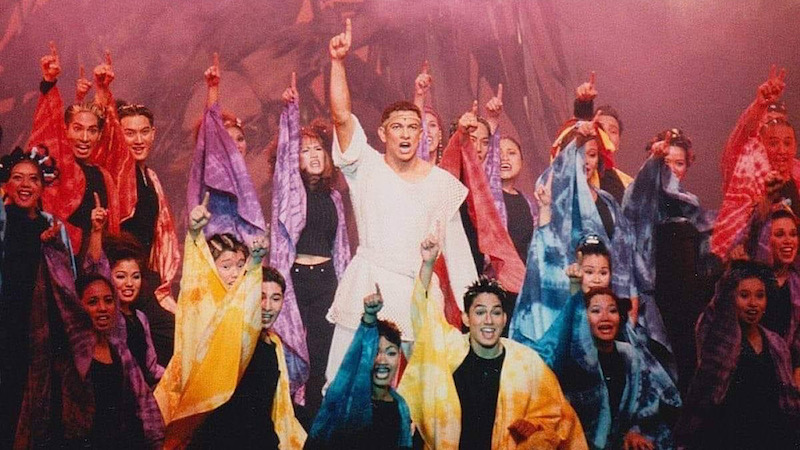 Now Streaming: 'Joseph the Dreamer' Musical Starring Gary Valenciano
The 1999 production of Joseph the Dreamer starring Gary Valenciano in the titular role is now streaming on Trumpets Inc.'s Facebook page and YouTube channel.
Written and directed by the late Freddie Santos based on the cantata by Cam Floria, with musical direction by Mon Faustino, Joseph the Dreamer follows the biblical story of Joseph, the 11th son of Jacob. The streaming production, which was staged at the Meralco Theater, also features performances by Carlo Orosa, Lito Villareal, Steve Cadd, Viking Valasote, Carla Martinez, Sheila Francisco, Pia Vicente-Mena, Mio Infante, Roden Araneta, Jun Ofrasio, Carlo Magdaluyo, Jocel Evangelista, Cliff Villareal, Tony Pineda, Joey Aracama, Bituin Escalante, Sweet Plantado-Tiongson, Jonard Yanzon, Alvin Dela Peña, Bonggoy Manahan, and Freddie Santos.
Another performance of the same production, starring Valenciano's alternate Audie Gemora as Joseph, also streamed last October.
READ: "Joseph the Dreamer", from 1989 to 2020
Joseph the Dreamer is part of Trumpets Inc's Father's Festival, which celebrates the works of the late Freddie Santos. You can watch the full production below.
Comments