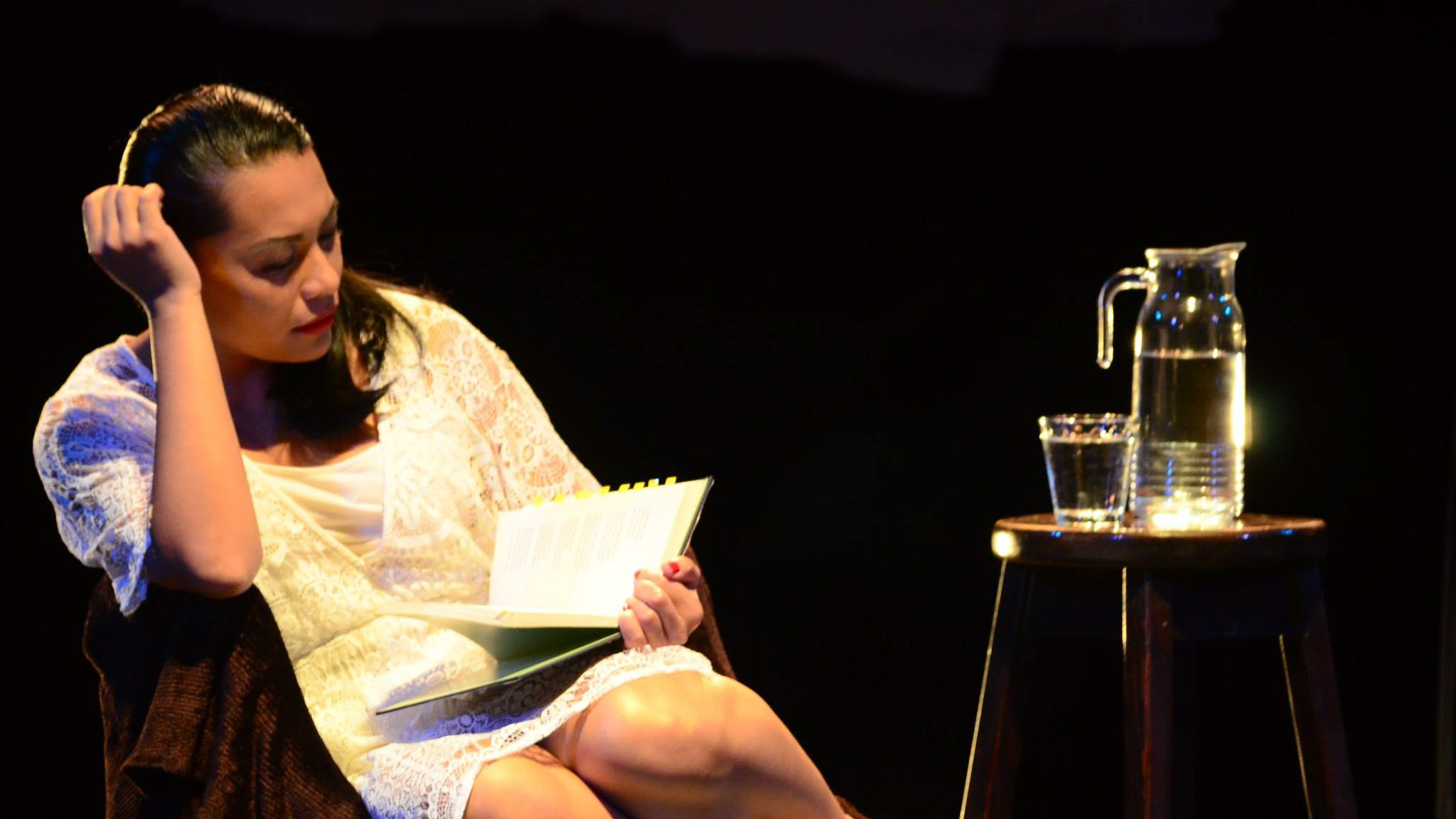 Now Streaming: 'Ginugunita Kita' Performance Art is Online
The Maningning Miclat Art Foundation, Inc. (MMAFI) is streaming Ginugunita Kita, a performance art featuring Maningning Miclat's poems set to music by composer Jesse Lucas.
Maningning Miclat, a published author, trilingual poet, prize-winning artist, translator, and art teacher passed away on September 29, 2000 at only 28 years old. MMAFI was founded on April 15, 2001.
Ginugunita Kita, which was performed at the Cultural Center of the Philippines in 2015, will start streaming at 7pm tonight via the Maningning Miclat Art Foundation YouTube channel.
The show features eleven of the poems by Maningning published in her trilingual book of poetry, Voice from the Underworld (Anvil Publishing, 2000). The poems included are Ginugunita Kita, Tawag, Anino, Panibugho, DUET (nina Rizal at Bracken), Kulay sa Bagyo, Ang Naliligaw, Shi Bu Shi, A Stare, Verse # 2, and To Catch a Second and Turn it to Forever. The book was a National Book Award finalist for poetry in 2001.
According to composer Jesse Lucas, inspiration came easily to him after reading Voice from the Underworld. He wrote: "The poems of Maningning Miclat are almost melodious that I can hear the music through the poetic images. It spoke and at the same time sang to me poignant thoughts about life, pain and love…. the experience in writing the music was really meditative and cathartic at the same time. It feels like I have discovered a new language, a language that speaks directly to the soul. These are the foundation of Ginugunita Kita's music."
The show's director, Roeder Camaňag, says Ginugunita Kita "…is all about poetry and the creation of emotive response. From the poetry of the life of a poet to the poetry of interpreting the poems of someone you love and the poetry of putting the right music to amplify the auditory experience of powerful images embedded in a poem."
Ginugunita Kita was first staged at the Aldaba Hall, University Theater, U.P. Diliman QC in May 2015. It was later performed at the CCP Tanghalang Aurelio V. Tolentino in September 2015 back to back with the 7th biennial Maningning Trilingual Poetry Awards, and in 2018 at the FEU Auditorium back to back with the 8th biennial Maningning Art Award.
Celebrating its 21st anniversary this year, the Foundation will also launch the Maningning stationery line starting with a boxed set of 12 greeting cards and 2023 desk calendar featuring 12 of Maningning Miclat's paintings. They will be available for sale starting September 29 via Lazada.
MMAFI also announces the holding of the 2023 Maningning Miclat Poetry Competition which will accept entries on April 15, 2023 with the theme Pagtatagumpay sa Pandemya/ Triumph Over the Pandemic.
You can watch Ginugunita Kita stream below.
Comments