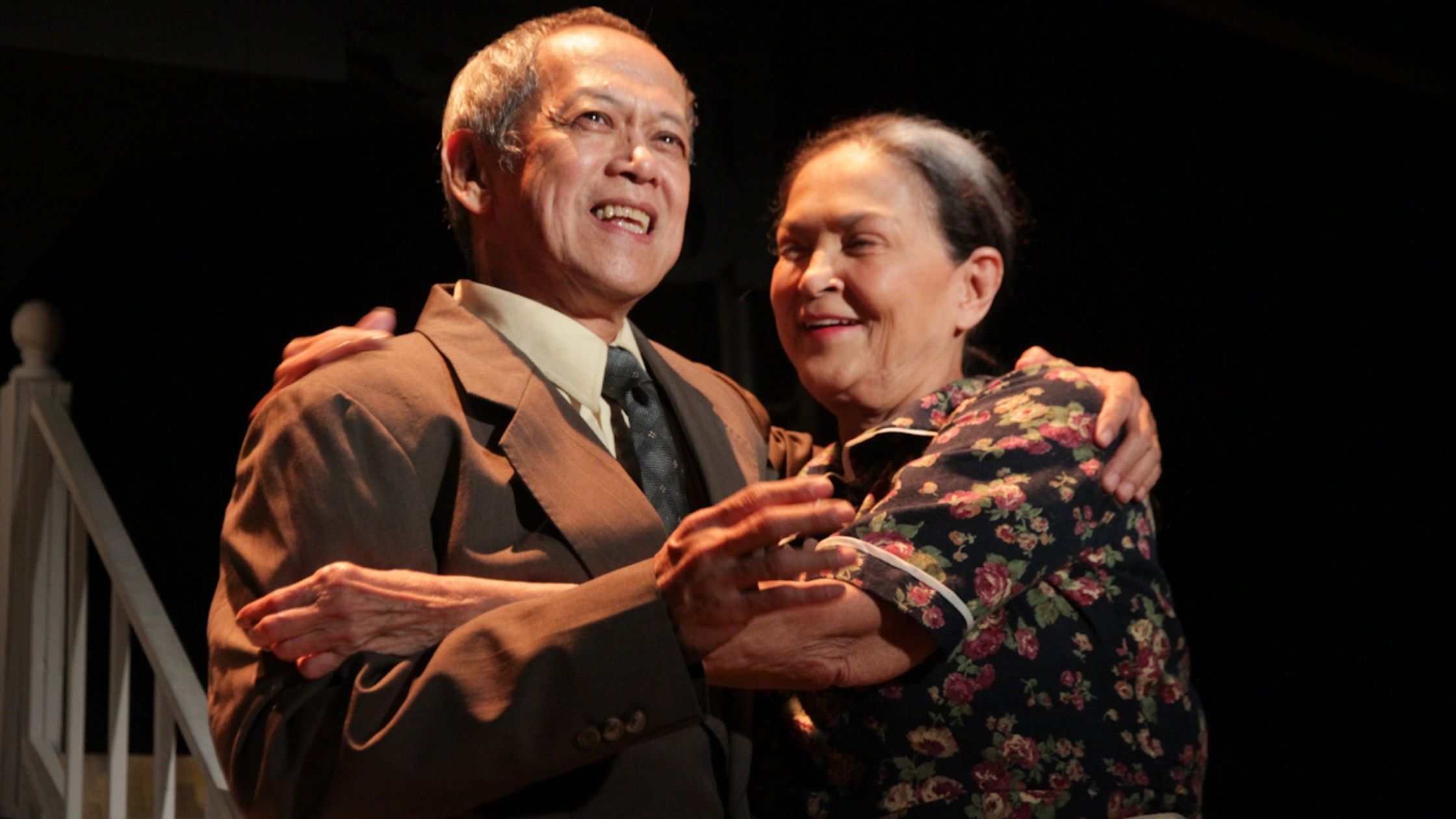 Now Streaming: 'Death of a Salesman' Filipino Translation is Online
Hoping for a local translation of a stage classic? As part of CCP's Buwan ng Wika Showcase, they are also streaming a 2014 production of Tanghalang Pilipino's 'Pahimakas sa Isang Ahente'.
A translation of Arthur Miller's 'Death of a Salesman', the show is a montage of memories, dreams, and arguments of the protagonist Willy Loman, a travelling salesman who is disappointed with his life and appears to be slipping into senility.
Starring Nanding Josef and Jonathan Tadioan as Will Loman, Yul Servo and Marco Viana as Biff Loman, Ricardo Magno as Happy Loman, Gina Pareno and Racquel Pareno as Linda Loman, Dido de la Paz as Charley, JV Ibesate as Bernard, Ding Navasero and Bong Cabrera as Ben, Regina de Vera and Lhorvie Nuevo as the Woman, Aldo Vencilao as Howard Wagner, Dan Jarden de Guzman as Stanley, Antonette Go as Letta, and Doray Dayao as Jenny.
Miller's work was translated by Rolando Tinio, and the production was directed by Chris Millado, with costume designs by James Reyes, set design by Leo Abaya, lighting design by Katsch Catoy, and sound design by TJ Ramos.
Watch the full show below:
Tanghalang Pilipino's Pahimakas sa Isang Ahente (2014) from Cultural Center PH on Vimeo.
Ballet Philippines's 'Awitin Mo at Isasayaw Ko' stream is also part of this showcase.
Comments