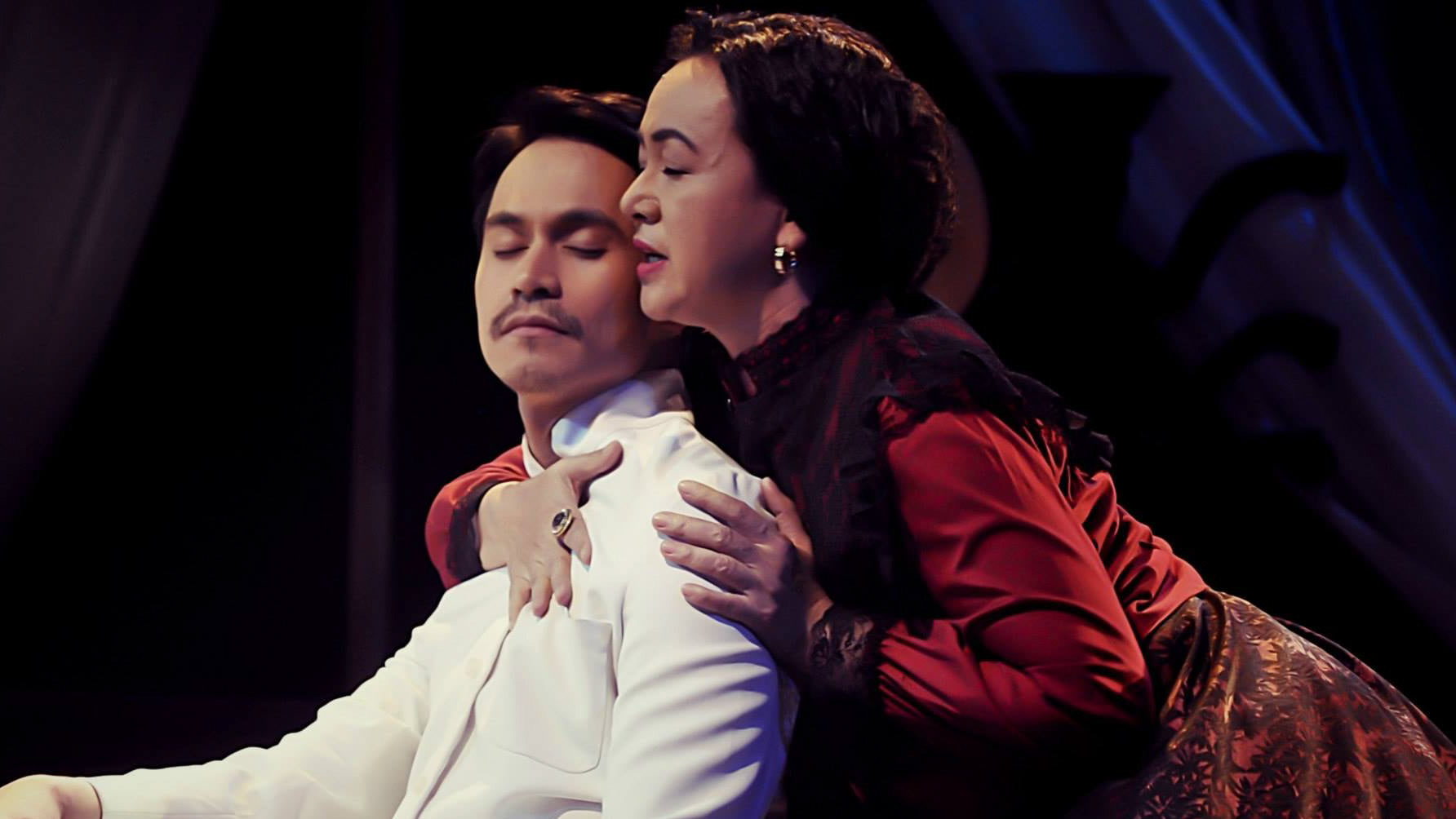 Now Streaming: 'Dangerous Liaisons' Filipino Adaptation is Online
Tanghalang Pilipino's Juego de Peligro, a Filipino adaptation of Pierre Choderlos de Laclos' 18th-century novel, Les Liaisons Dangereuses, is streaming online as part of CCP's Buwan ng Wika showcase.
Adapted for stage by playwright Elmer Gatchalian, with Tuxqs Rutaquio at the helm, the stage version transforms the French aristocracy to pre-war Intramuros, where, similar to the decadence of the former, the wealthy engages in the game of power play, with seduction and deceit becoming the tool of the trade; where only the most cunning survive and the innocents, lose along the way.
Juego de Peligro focuses on the two characters: Marquise de Merteuil and Vicomte de Valmont, who now have their Hispanic counterparts—Señora Margarita and Señor Vicente. As peninsulares of the colony, they are given the luxury to perform the cruel games of seduction and manipulation that only the privileged few experience during that period.
The cast features Shamaine Buencamino as Señora Margarita, Arnold Reyes as Señor Vicente, LJ Reyes as Señora Teresa, Valerie Concepcion as Señora Teresa, Vin Abrenica as Daniel, Lharby Policarpio as Daniel, Sherry Lara as Señora Remedios, Adrienne Vergara as Cecilia, Racquel Pareño as Señora Violeta, Sasa Cabalquinto as Adela, Jonathan Tadioan as Anton, Aldo Vencilao as Anton, and Lhorvie Nuevo as Elena.
Joining Gatchalian and Rutaquio in the artistic team are Giselle Garcia (dramaturgy), John Batalla (lighting design), Joed Balsamo (sound design), and James Reyes (costume design).
The production was staged from February 20-March 8, 2015 at the CCP Tanghalang Aurelio Tolentino.
You can watch the full production below.
Comments