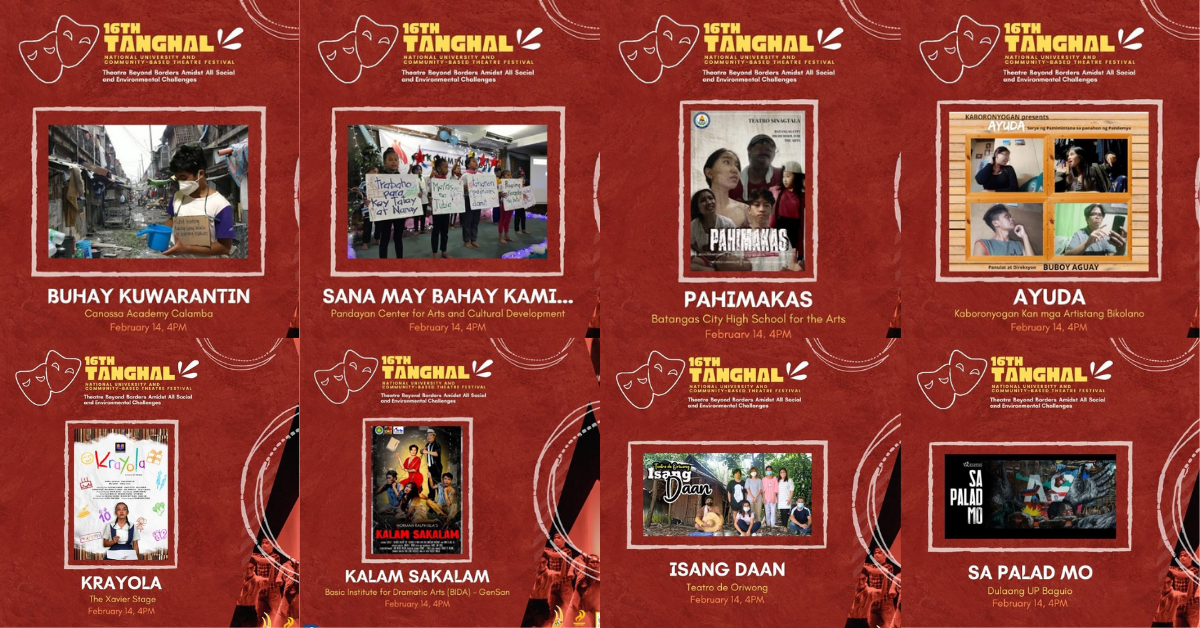 Now Streaming: NCCA's '16th Tanghal' Online Theater Performances
As previously reported, 72 university and community-based theater groups across the country are set to perform in NCCA's 16th Tanghal, the annual festival that showcases theater performances of seasoned theater practitioners and emerging young artists. Now on its 16th season, this is the second year that the performing groups are producing hybrid performances online due to the COVID-19 pandemic.
Today marks the first day of the festival, which will be followed by performances on February 18, 21, 23, 25, and 26. Performing groups today include Batangas City High School for the Arts, DepEd Alaminos City Teacher's Performing Arts Society, Canossa Academy Calamba, Dulaang UP Baguio, Pandayan Center for Arts and Cultural Development, Sining Banwa, Teatro de Oriwong, Kaboronyogan Kan mga Artistang Bikolano, Basic Institute for Dramatic Arts (BIDA) – GenSan, The Xavier Stage, and the Integrated Performing Arts Guild (IPAG).
You can watch the performances below. You can also follow Artist Inc.'s Facebook page to watch the succeeding performances.
Comments