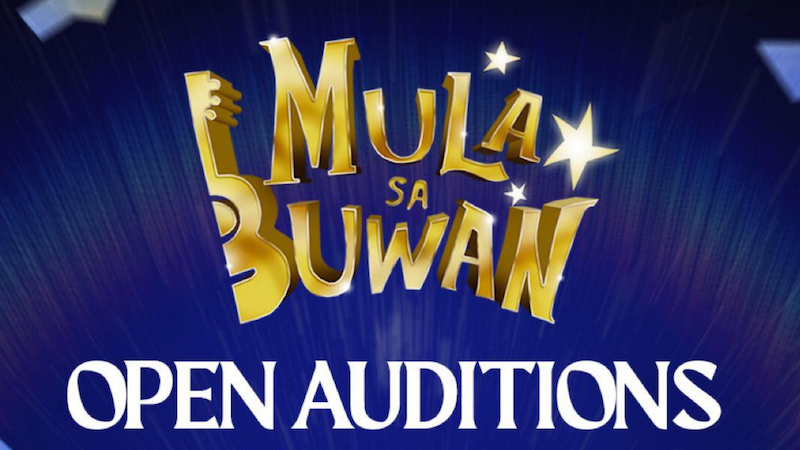 'Mula Sa Buwan' to Hold Auditions this March
As previously reported, Mula sa Buwan is returning to the stage this year.
Just this morning, the company has announced that it is holding auditions starting today! The open call is open to actors aged 18 years old and above. All must be able to sing and dance well, and be proficient in the Filipino language.
While previous experience is best, the production is open to new and emerging talents.
1. ONLINE AUDITIONS: begin March 18, 2022 and ends March 31, 2022
2. CALLBACKS: April 9, 2022 – whole day face-to-face engagement; antigen test to be provided by the production
The rehearsals and shows of Mula sa Buwan will be in Makati City on the 3rd QUARTER of 2022. All auditionees must be available for ALL rehearsals and performances.
Auditionees must fill out the online audition form at bit.ly/msb2022auditions and submit the following videos:
1. Performing an OPM song (in Filipino) showcasing one's vocal range.
2. Performing a contemporary dance, jazz or hiphop showcasing one's dance skills.
3. Instead of a monologue, a story answering: "Tell us about the exact moment you fell in love with the theater."
All the details can be found in the link. Deadline of submission is March 31, 2022. For further inquiries, please e-mail info@barefootcollab.com.
Directed by Pat Valera, Mula sa Buwan is a musical adaptation of Edmond Rostand's Cyrano de Bergerac and Soc Rodrigo's Filipino adaptation. It is written by Valera (concept, book, and lyrics) and William Manzano (music and lyrics).
Comments