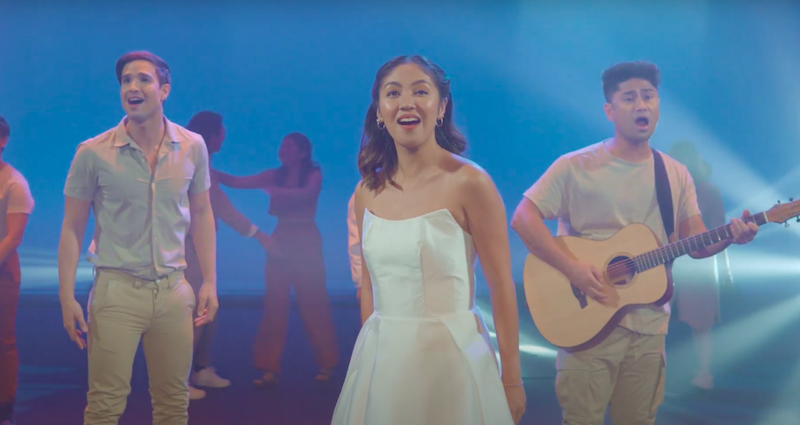 'Mula Sa Buwan' 2022 Run Full Cast Announced
As previously reported, Mula sa Buwan will be returning to the stage for a limited run from August 26 to September 11, 2022 at the new Samsung Performing Arts Theater in Circuit Makati.
In a new music video that has just been released on the company's Facebook page, audiences can watch the cast perform the song Matatapos Din as they finally find out who will be playing the lead roles of Cyrano, Christian, and Roxane.
Gab Pangilinan will be reprising her role as Roxane, while Myke Salomon, who played the role of Christian in the most recent run, is now returning to play Cyrano. Markki Stroem joins the company as Christian.

They are joined by Phi Palmos (Rosanna), MC Dela Cruz (Maximo), Jon Abella (Tato), Jillian Ita-as (Gabriel), Abe Autea, Jep Go, Rapah Manalo, Stephen Viñas, and Ericka Peralejo (cadets), and Miah Canton, Francis Gatmaytan, Mitzie Lao, Deborah Lemuel, Mark Anthony Grantos, Eizel Marcelo, Kinnara Mayari, Ace Polias, Liway Perez, Lance Reblando, Mikaela Regis, Chesko Rodriguez, Keith Sumbi, Shaira Opsimar, and Khalil Tambio as members of the ensemble. There will be no alternates for this run.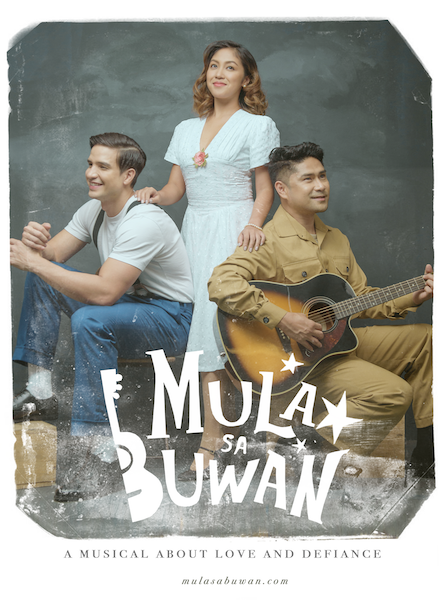 Mula sa Buwan is an original Filipino musical based on Edmond Rostand's Cyrano de Bergerac and Soc Rodrigo's Filipino translation. Now set in 1940's Manila, the musical features wide-eyed dreamers, fools, and misfits where harana, kundiman, together with passion and genuine friendships abound. Through wit, stories, and music, they dream and fight for their place in an ever-changing city. However, when war strikes, love, ideals, and truth are all tested–the young now forced to suddenly "grow up".
The musical moves to a time after the war, to a field of rubble, of forgotten memories, of heroes lost in a country struggling to survive. At the center of it all is the unrequited and heartbreaking love story between the poet Cyrano, his beloved Roxane, and the kind-hearted Christian.
Created by Pat Valera and William Elvin Manzano in 2010, Mula sa Buwan has had succeeding runs at the Henry Lee Irwin Theater last December 2016 and February 2017, and at the Hyundai Hall, Areté in Ateneo de Manila University last November to December 2018.
Joining Valera (book and adaptation, direction, and original lyrics) and Manzano (original lyrics and original music) in the creative team are Myke Salomon (musical direction), Ohm David (set design), Meliton Roxas (lighting design), JM Cabling (choreography), Bonsai Cielo (costume design), Steven Tansiongco (video projection design), and Mikko Angeles (assistant direction).
Tickets are now on sale via Ticketworld. You can watch the full music video below.
Comments