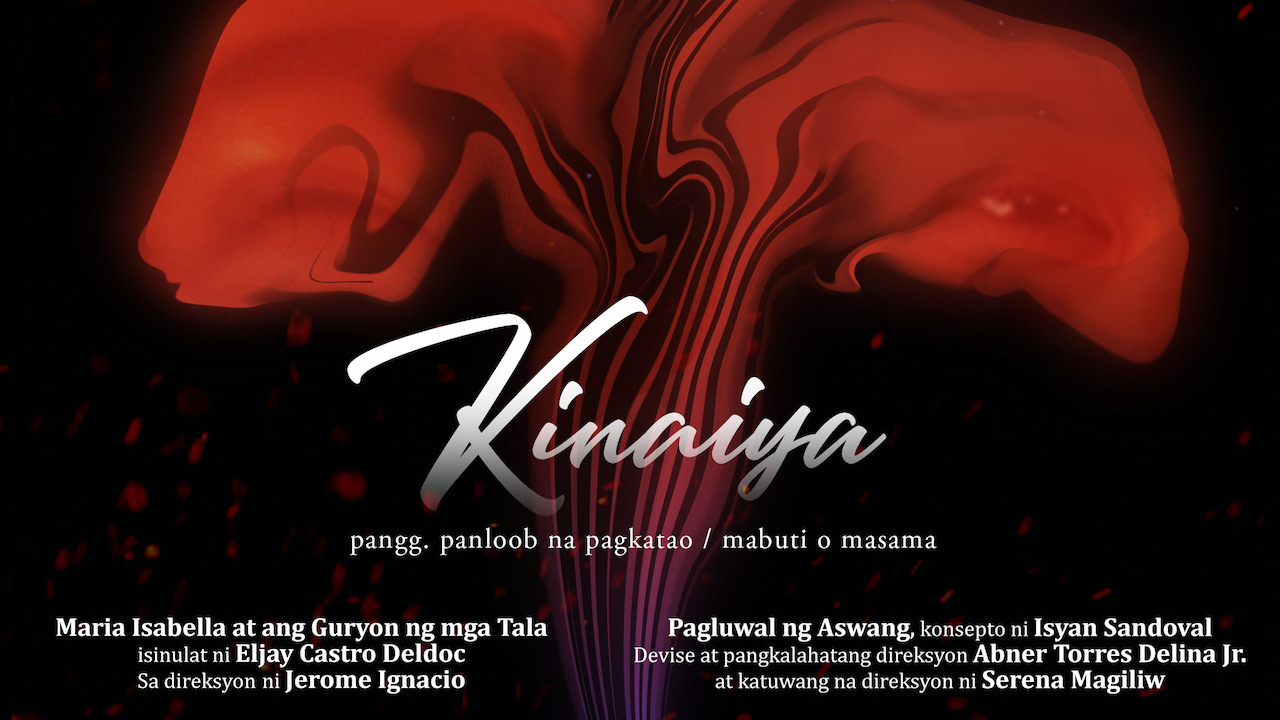 'Maria Isabella at ang Guryon ng mga Tala', 'Pagluwal ng Aswang' to be Staged this December
Update: Sustainable Eco Theatre has decided to postpone the run to January 6-8, 2023 due to unforeseen circumstances that the group encountered in the production process.
Entitled Kinaiya, the twin bill production will feature Maria Isabella at ang Guryon ng mga Tala by Eljay Castro Deldoc, and Pagluwal ng Aswang, a devised play by Isyan Sandoval. Through these plays, the Sustainable Eco-Theatre team, in coordination with the Ateneo Areté Sandbox Program and Ateneo Institute of Sustainability, is conducting the first primary research in the Philippines that aims to promote ecofeminism by incorporating a more sustainable approach in terms of costume and set design in theater production.
The cast for Maria Isabella at ang Guryon ng mga Tala includes Precious Grace, Cholo Ledesma, Janina Mendoza, VJ Serag, Eunice Reyes, Aira Gara, Austin Gonzales, Kevin Solis, Errol Perez, and Jeremiah Kent Ibañez, while the cast for Pagluwal ng Aswang includes Cj Lubangco, Elizabeth Alindongan, JJ Ignacio, Austin Gonzales, VJ Serag, Airalyn Gara, Eunice Reyes, Errol Perez, and Kevin Solis.
These plays will be directed by Abner Delina and Jerome Ignacio. Also in the artistic team are Francisco Miguel Yabut and Carlos Hombrebueno (technical direction), Arriane Lopez (set design), Andrei Fabricante (lighting design), Jack Alvero (music), Dana Lee (props design), Ponch Escobar (head of props), Yanna Parpan (costume design), CJ Lubangco (choreography), and Sabrina Basilio (dramaturgy).
Kinaiya will be staged on December 8-11, 2022 at the Rizal Mini Theater, Ateneo de Manila University. Tickets are at P350 for students and teachers and P500 for regular audiences. Tickets can be purchased via Ticket2Me.
Comments