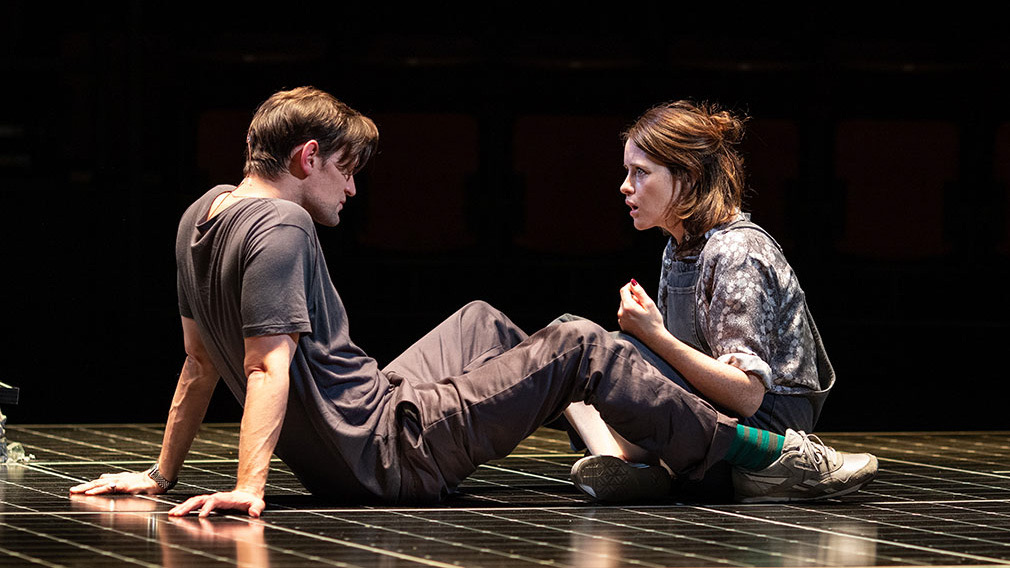 'Lungs' with Matt Smith and Claire Foy, & more Shows to Stream
The Old Vic theatre in the UK will be launching a new series, In Camera: Playback, offering audiences at home a chance to watch their first three livestreamed productions from the theatre.
The Old Vic: In Camera series consists of socially distanced performances streamed live from the Old Vic stage in front of an empty auditorium. More shows are scheduled to be streamed in 2021.
All three productions are directed by Matthew Warchus. Each production will be available via Zoom and a ticket of £15 is required per device. All performances will be captioned, audio-described, and available to stream globally.
Here is the schedule of the three shows:
Three Kings (December 2–4)
By Stephen Beresford, starring Andrew Scott
The play is centered on Patrick, a man who reflects on a memorable encounter with his father and the series of events influenced by this. It explores the dynamics between fathers and sons, the consequences of inheritance, and the complexities of human relationships. 
Faith Healer (January 20–22)
By Brian Friel, starring Michael Sheen, David Threlfall, and Indira Varma
The play follows the story of the Fantastic Francis Hardy who travels across Wales, Scotland, and Ireland to heal those who wish to be healed. He is accompanied by his wife Grace and manager Teddy, as they embark on a journey about love, loss, and life on the road.
Lungs (January 27–29)
By Duncan Macmillan, starring Claire Foy and Matt Smith
A young couple debate on whether it is worth bringing a child into a world plagued by climate change, overpopulation, and political unrest.For more details and ticket information, click here.
Comments