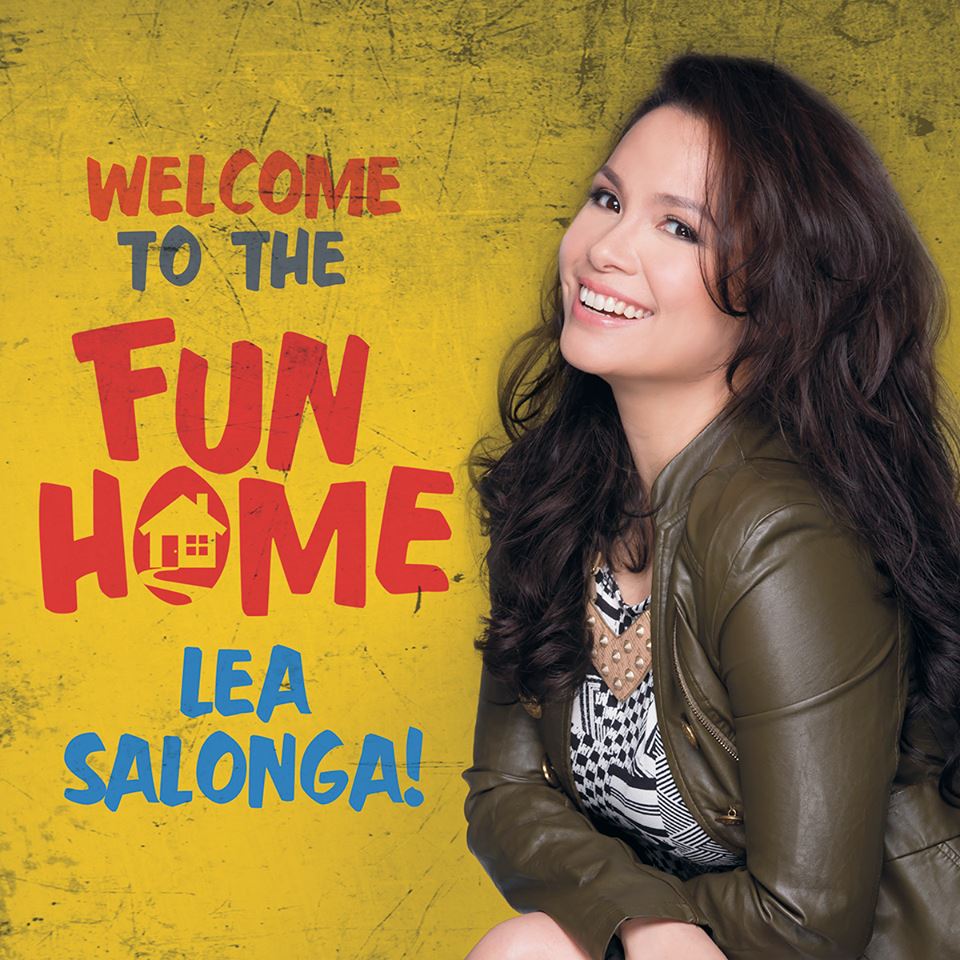 Lea Salonga to Star in ATEG's Manila Staging of Fun Home
According to an Inquirer article written by Lea Salonga herself, she will be playing the role of Helen Bechdel in ATEG's International Premiere of Fun Home. The role was made popular by Judy Kuhn, earning her a Tony Award nomination for Best Featured Actress in a Musical at this year's Tony Awards.
Adapted from Alison Beckdel's graphic memoir, Fun Home is a musical about Beckdel's own dysfunctional family- how she dealt with a closeted gay dad and how she dealt with her own sexuality growing up.
Creators Lisa Kron and Jeanine Tesori will also be coming to Manila.
ATEG director Bobby Garcia announced auditions for the Manila run last November 9. It will be held on November 26 at the Opera Haus. The musical is set to open late next year.
ATEG will also stage the international premiere of The Bridges of Madison County, which coincidentally opens tomorrow at the Carlos P. Romulo Auditorium of the RCBC Plaza.
Thanks to companies such as ATEG, theater fans in Manila are fortunate to catch Broadway musicals at relatively shorter periods of time after their Broadway premieres, top-billed by some of the best Filipino talents. We can't wait.
Comments