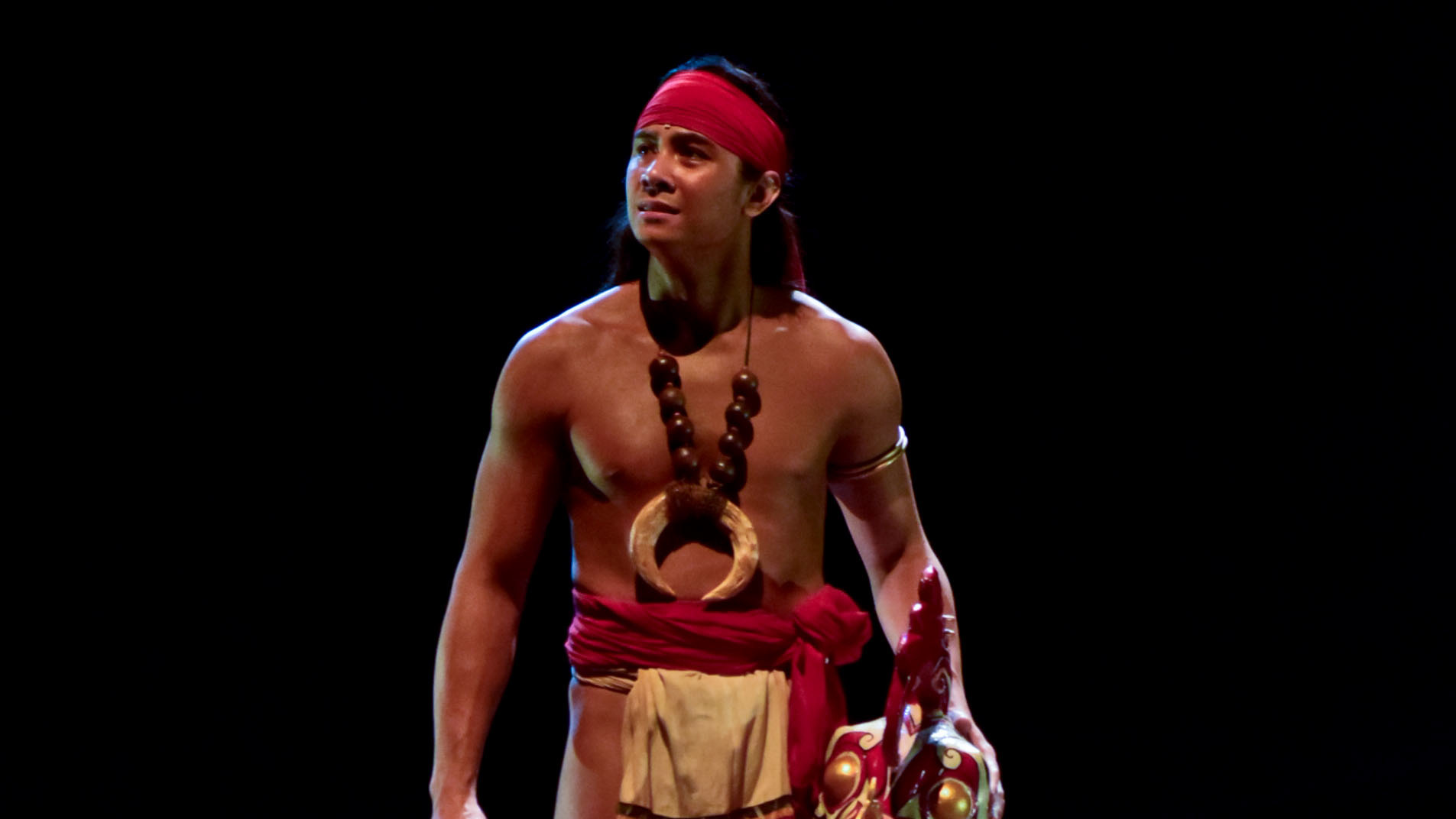 "Lam-ang" Announces 2020 Rerun
At tonight's closing show, Tanghalang Pilipino's Artistic Director Nanding Josef announced that Lam-ang is set for a rerun in August 2020. It will be the first show in the company's 34th season line-up.
This comes news after the company also announced a rerun for Katsuri, the company's adaptation of John Steinbeck's Of Mice and Men, in October 2020.
FIRST LOOK: "Lam-ang" Cast Starring JC Santos Performs Excerpts from the Musical
Lam-ang, which stars JC Santos in the titular role, only ran for a limited 2-week run (December 6-15) at the CCP Little Theater.
Santos is joined by Anna Luna, who plays his love interest Ines Kannoyan, and Tex Ordoñez-de Leon, who plays the Baglan/narrator.
Also in the cast are Ybes Bagadiong as Tangguob, Lance Reblando as Taraok, Jonathan Tadioan as Gibuan, Alvin Maghanoy as Batang Lam-ang, Hazel Maranan as Namongan, Remus Villanueva as Lokan, Raflesia Bravo as Saridandan, Joshua Cabiladas as Gumakas, Paw Castillo as Sumarang, and Karenina Ng as Unnayan.
The ensemble members include Francis Gatmaytan, Rapah Manalo, VJ Cortel, Gabo Tolentino, Gry Gimena, Miah Canton, Alys Serdenia, JV Ibesate, Lhorvie Nuevo, and Antonette Go.
The show is co-directed by Marco Viaña (who also serves as set designer) and Fitz Bitana, with a new book by Eljay Deldoc, and music and lyrics by Jen Darlene Torres and Bitana. They are joined by TJ Ramos (musical director and sound designer), JM Cabling (choreographer), Bonsai Cielo (costume designer) and Meliton Roxas Jr. (lighting designer).
REVIEW: "Lam-Ang" is a serviceable telling of the epic
Lam-ang is an ethno-epic musical that re-imagines and reinterprets Biag ni Lam-ang, the oldest among the folk epics of Luzon.
Comments