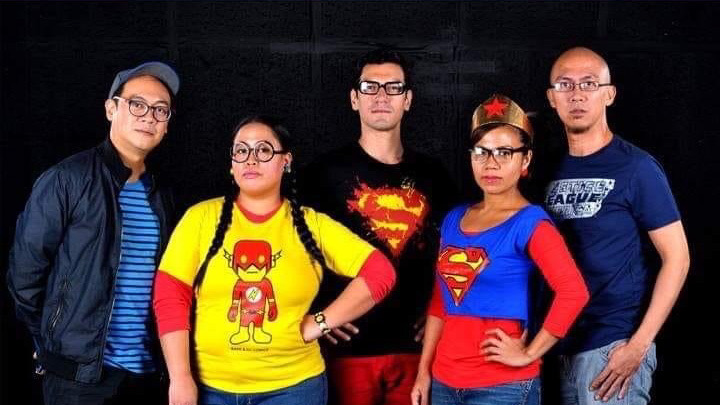 "Kung Paano Ako Naging Leading Lady" One-Act Play to Stream Online
Written by Carlo Vergara and directed by Chris Martinez, Kung Paano Ako Naging Leading Lady started as a one-act play in the Virgin Labfest 9 in 2013. It was chosen to be part of the festival's revisited set in 2014, and was later turned into a full-length musical by Dalanghita Productions in 2015, with a book by Vergara, music by Vincent A. DeJesus, and direction by Martinez. It has also been picked up by Regal Films for an upcoming film adaptation.
Kung Paano Ako Naging Leading Lady revolves around the story of two sisters named Mely and Viva who both yearn to fulfill their dreams. Their sibling relationship and rivalry becomes more complicated due to an unsettled past and a budding romance, all in the context of an ongoing war between the superhero and supervillain teams.
The original one-act play, featuring Kiki Baento as Mely, Hans Eckstein as Leading Man, and Skyzx Labastilla as Viva, will be streaming on CCP's YouTube channel as part of the CCP Online line-up starting on May 7 at 3pm. Just like the shows prior, it will only be available for one week.
CCP Online is bringing HD and archival recordings in theater, dance, visual arts, film, literary, and workshop events from CCP's Cultural Content Digital Archives to audiences online.
Comments