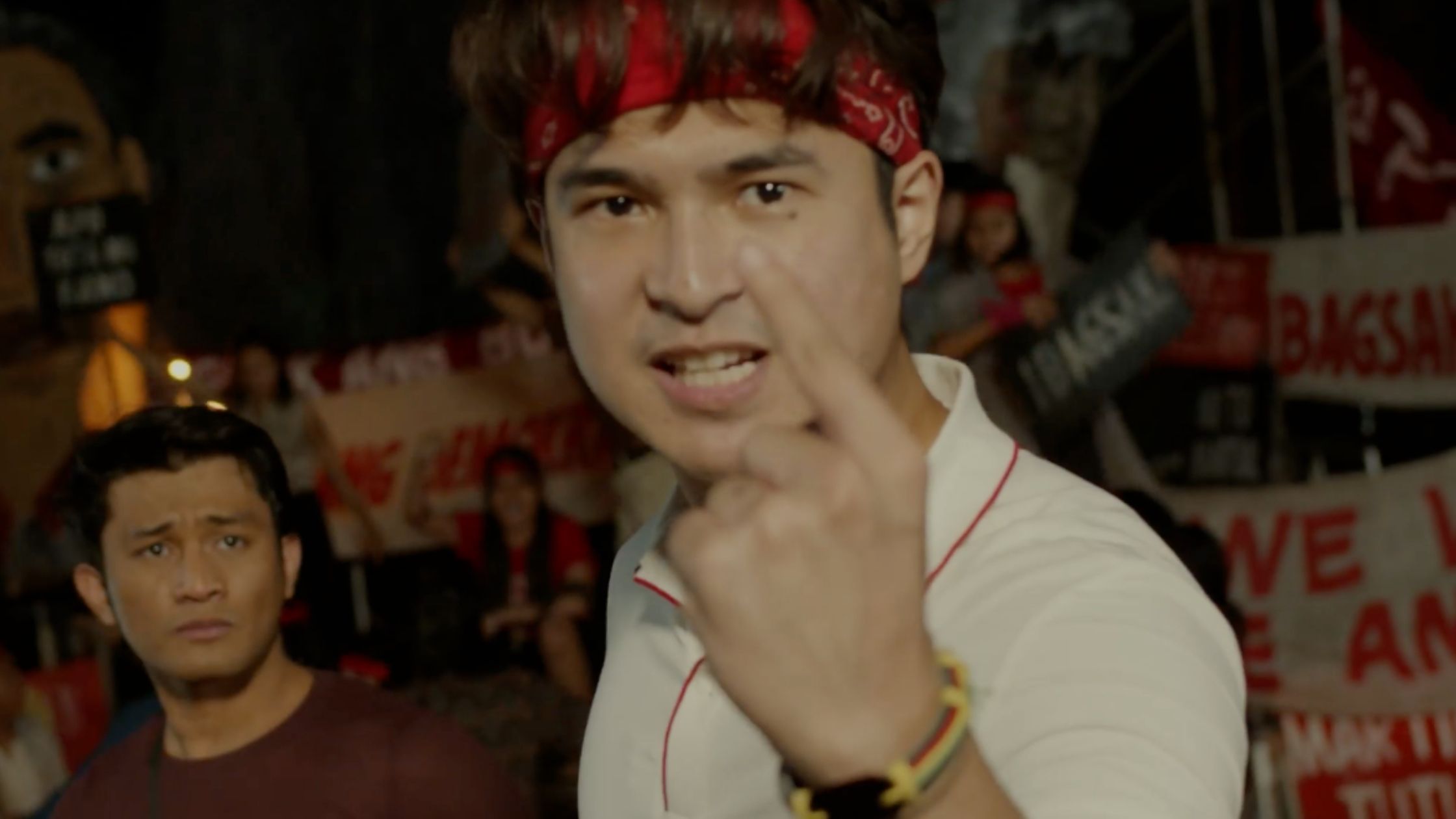 'Katips' Movie Musical Set During Martial Law in Cinemas Starting August 3
Katips: The Movie, a musical exploring the struggles of student activists during Martial Law, will be in cinemas starting August 3 for a nationwide release.
The film will be available in all SM cinemas with different durations. You can find the complete list here. According to clickthecity.com, it will also be available in Ayala Malls Circuit, Glorietta 4, Trinoma, and UP Town Center.
The film held two special screenings in Gateway Cinemas last November 27 and December 3, 2021.
Based on the 2016 stage musical, Katips: Ang Mga Bagong Katipunero, the film adaptation covers decades in the lives of the people who fought bravely against a dictator so that they could live in freedom and justice. The story centers on a group of rebels, led by student leader Greg (Ponce), subversive writer Panyong (Tañada), and Alet (Ibarrientos), known as the "Tandang Sora" of those days, welcoming fellow rebels into her home as they escape curfew. Despite all the trials and tribulations they endure at the hands of the oppressive regime, the group grows and their conviction never falters.
The film is written, directed, and starred in by Philippine Stagers Foundation head, Vince Tañada. The cast features Jerome Ponce, Nicole Laurel, Adelle Ibarrientos, Johnrey Rivas, Joshua Bulot, Vean Olmedo, Dexter Doria, Lou Veloso, OJ Arci, Dindo Arroyo, Afi Africa, Patricia Ismael, Chris Lin, Mon Confiado, and the Philippine Stagers Foundation ensemble.
The music is by Pipo Cifra, direction of photography by Manuel Abanto, production design by Roland Rubenecia, and editing by Mark Jason Sugcang.
You can watch the official trailer below.
Comments