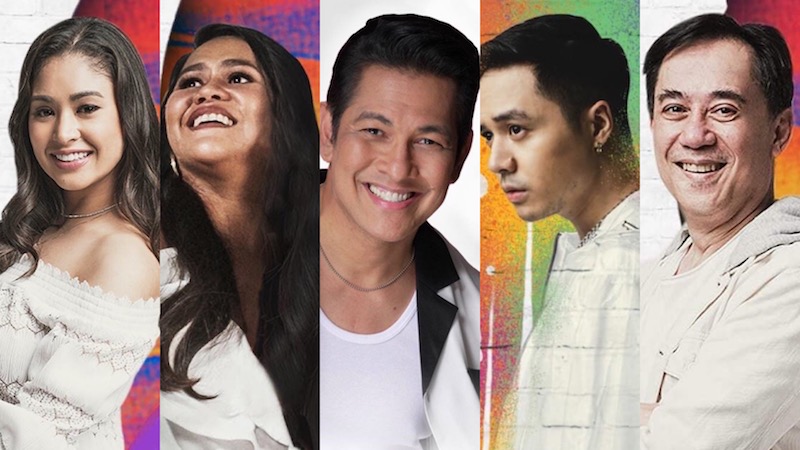 'Joseph the Dreamer' 2022 Run Full Cast Announced
Joseph the Dreamer has announced its new and returning cast members for its upcoming run!
Gary Valenciano, who played the titular role of Joseph in the 1999 run, now returns to musical theater after 23 years, taking on the role of Joseph's father, Jacob.
As previously reported, Sam Concepcion is returning to play Joseph, alternating with Neo Rivera who will also be playing the role of Judah. They are joined by returning featured cast members Kayla Rivera as Asenath, Carlo Orosa as Pharaoh, and Bituin Escalante as Joseph's mother, Rachel. Carla Guevara Laforteza also joins the cast as Escalante's alternate.
Audie Gemora will also be returning to play Jacob, alternating with Valenciano. Gemora originated the role of Joseph in 1989 and continued to play the role during the production's earlier runs, including the 1999 run when he also alternated with Valenciano.
Also in the cast are new and returning cast members– Alys Serdenia (Mrs. Potiphar), Aldo Vencilao (Potiphar), Eggo Velasco and Mateo Jimenez (Benjamin), Matthew Barbers (Simeon), RJ Dela Fuente (Reuben), Elai Estrella and Eli Luis (Little Joseph's), Edrei Tan (Asher), Renz Bernardo (Gad), Paul Valdez (Dan), Carlos Canlas (Levi), Jim Ferrer (Naphtali), Dan Delgado (Issachar), Diego Aranda (Zebulun), and Anton Posadas (swing), and Justine Narciso, Samantha Libao, Kiara Dario, Coleen Paz, Kathleen Francisco, and Jom Logdat as members of the ensemble.
The show is directed by Paolo Valenciano. He is joined by Nelsito Gomez (Associate Director), Myke Salomon (Musical Director), MJ Arda of the A-Team (Choreographer), and Mio Infante (Production Designer).
Written by Freddie Santos, based on Cam Floria's cantata entitled Dreamer: What Really Happened to Joseph, Joseph the Dreamer is based on the biblical story of Joseph, the 11th son of Jacob.
The reimagined production most recently ran from February 21 to March 8, 2020 at the Maybank Performing Arts Theater, BGC. It was the last production in Manila that had a full run before shows were forced to close due to the pandemic.
The show will return to the same venue from July 15-31, 2022. Visit Ticketworld for tickets.
Comments