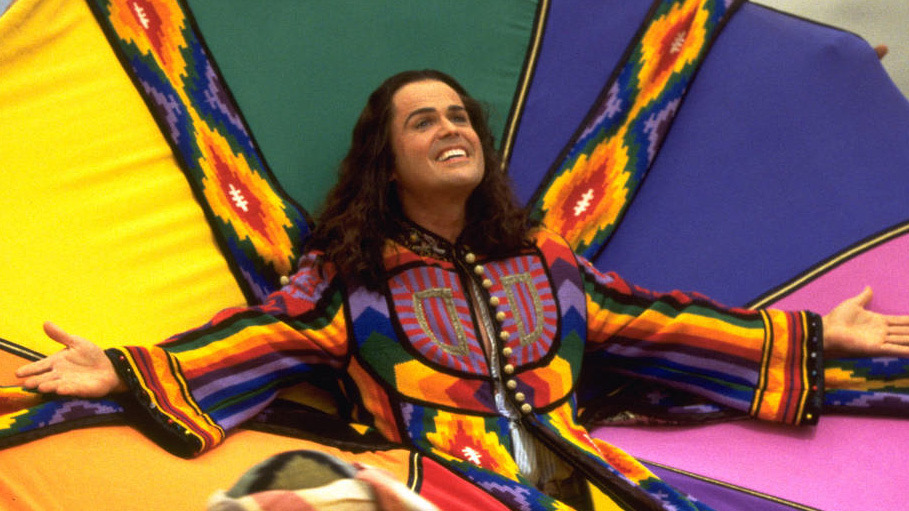 "Joseph and the Amazing Technicolor Dreamcoat" is Streaming Online
Andrew Lloyd Webber's musical, Joseph and the Amazing Technicolor Dreamcoat, started streaming at 2AM on July 11 and will be available for 48 hours.
The show will be available on The Shows Must Go On! YouTube Channel where several of Andrew Lloyd Webber's musicals were also streamed to bring entertainment during quarantine and to help raise funds for those most in need during the COVID-19 pandemic. 
Joseph was the first to stream in April followed by Jesus Christ Superstar, The Phantom of the Opera and its sequel, Love Never Dies, Cats, and Andrew Lloyd Webber's 50th Birthday Tribute Concert at the Royal Albert Hall.
Other musicals that streamed were the NBC Live versions of The Sound of Music, The Wiz, and Hairspray, but these were not available in Asia and Latin America due to rights restrictions.
Joseph and the Amazing Technicolor Dreamcoat will be streaming again to conclude the first season of The Shows Must Go On. There will be a short break and the free musical streams will return for a new season in August.
The production is the 1999 filmed staging of the musical directed by David Mallet and Steven Pimlott, starring Donny Osmond as the titular character with Maria Friedman as the narrator, Richard Attenborough as Jacob, and Joan Collins as Mrs. Potiphar. 
The show tells the Biblical tale of Joseph the Dreamer and how the young man from Canaan came to become the Pharaoh's trusted advisor in Egypt. It features memorable songs such as "Any Dream Will Do" and "Close Every Door."
While the stream is free, all those who watch are highly encouraged to donate and proceeds will go to The Actors Fund, Acting for Others, Broadway Cares, Actors Benevolent Fund, and other charities.
Enjoy the full show below:
Comments