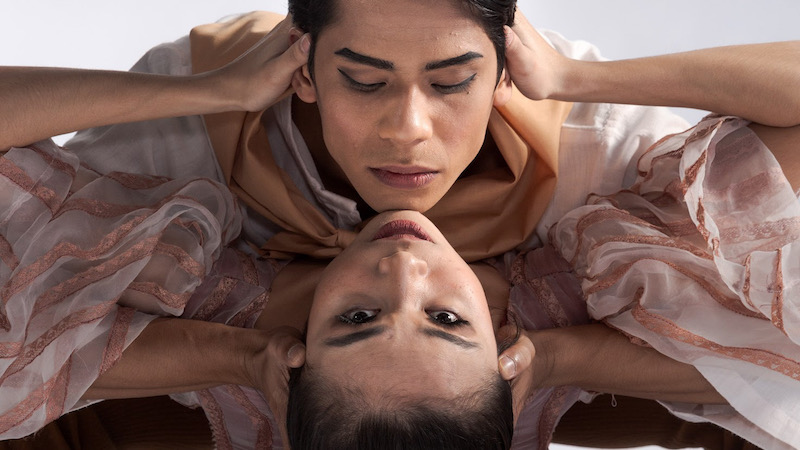 "Itim Asu" Returns to the Ballet Philippines Stage After 30 Years
Ballet Philippines' Itim Asu returns to the CCP Main Theater after three decades. The ballet is based on the three ritual scenes from Virginia Moreno's award-winning play The Onyx Wolf, with music by National Artist for Music Antonino Buenaventura.
The story centers around Governor-General Bustamante's wife, Luisa, who seeks revenge after her husband is assassinated in 1719 by a hooded mob in the Residencia in Intramuros. It premiered in 1970, with National Artist for Dance Alice Reyes essaying the role of Luisa. The CCP was just inaugurated the year before in 1969, and soon after the Alice Reyes Modern Dance Company was established, Reyes began to choreograph Itim Asu.
The ballet would later be staged in 1984, with Edna Vida playing the role of Luisa, and in 1990, with Sofia Zobel and Tina Fargas alternating in the same role. The production became the catalyst for modern dance choreography in the Philippines and showcased the company's strength in varying dance styles.
Besides Itim Asu, the company will also be performing Glinka's Valse, with choreography by Adam Sage, The Weight on Our Toes, with choreography by Erl Sorilla, Carmen Pas de Deux, with choreography by Augustus "Bam" Damian, We Men, with choreography by Lester Reguindin, and Ne neh le dej, with choreography by David Campos.
The production will run on February 21 (8pm), 22 (2pm and 7pm), and 23 (2pm and 7pm) at the CCP Main Theater. It is Ballet Philippines' fourth production for its 50th season.
You can buy tickets HERE.
Comments