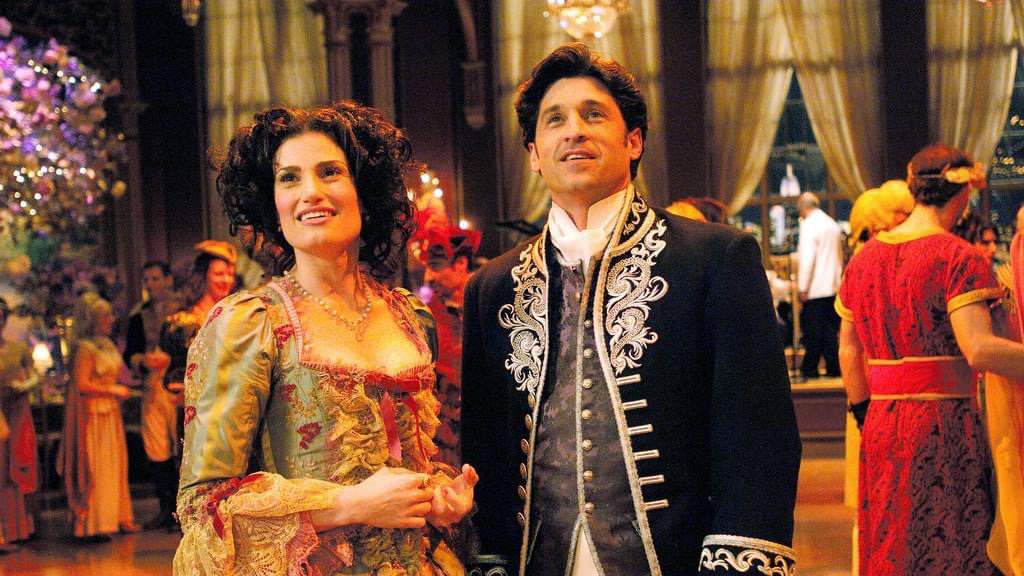 Idina Menzel, Patrick Dempsey, and More Back for 'Enchanted 2'
Idina Menzel will be reprising her role as Nancy in the upcoming sequel to Disney's musical film, Enchanted. Two other members of the original cast, James Marsden (who played Prince Edward) and Patrick Dempsey (who played Robert), will also be returning for the sequel, entitled Disenchanted.
Last December, it was announced that Amy Adams would be returning to star as Giselle in a sequel to the beloved musical film. Composer Alan Menken will be reuniting with lyricist Stephen Schwartz to write new songs for the film.
The 2007 film follows Giselle, a young maiden in a land called Andalasia, who is prepared to be wed to her Prince Charming. Threatened by her forthcoming claim to the throne, the evil Queen Narissa sends her away to New York City, where she meets and falls in love with a lawyer.
Menzel (Wicked, Rent) played Nancy, a fashion designer, whose world gets turned upside down when she gets embroiled in Giselle's adventures. While Menzel didn't sing in the original film, there is no official announcement on whether this might change for the sequel given her iconic role as Elsa in the Frozen films. 
The film featured memorable songs such as "Happy Working Song," "That's How You Know," and "So Close," all three of which were nominated for the 2008 Academy Award for Best Original Song. The film also included cameo appearances from the voices behind Disney princesses such as Judy Kuhn (Pocahontas), Jodi Benson (Ariel), and Paige O'Hara (Belle).
Disenchanted is set to stream on Disney+.
Comments