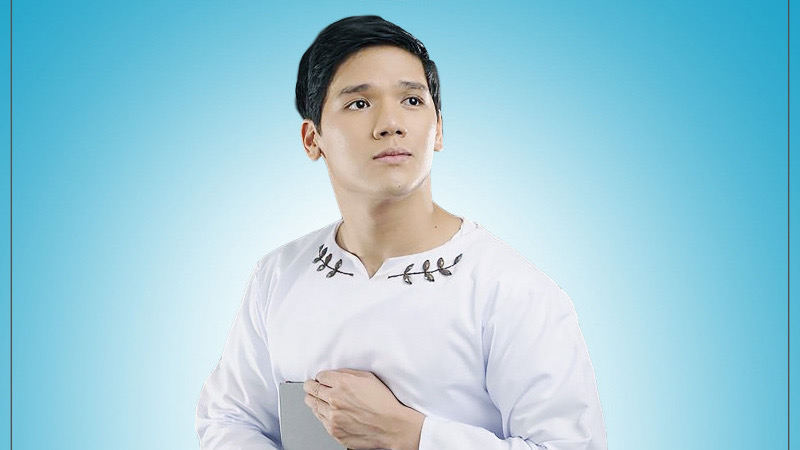 Gerald Santos to play San Pedro Calungsod in 2020 Manila Run
San Pedro Calungsod the Musical is returning for a limited run in Manila. The production was launched in Manila at the SM North Edsa Skydome last November 23, 2014, but mostly played to audiences in Visayas and Mindanao after that.
The musical ran for more than a year in the Visayas, Mindanao, and Bicol regions, where it had its final show in Legazpi City last March 2016. Gerald Santos, who played the titular role in the previous runs, will be reprising the role in this year's Manila leg.
Written by Antonino Rommel Ramilo (libretto and music) and Gerald Santos (music), San Pedro Calungsod The Musical is about the life and death of the second Filipino saint, Pedro Calungsod, from his humble beginnings in the Visayas to his martyrdom in the Ladrones Islands (Guam). He forms a relationship with Father Diego Luis de San Vitores, the man who headed their mission team in the Ladrones Islands, and became his eyes when Vitores experienced problems with his sight. They both met their untimely death during the mission, when they were killed by the locals who violently resisted their evangelistic activities.
Santos, who was last seen as Anthony Hope in Atlantis Theatrical's staging of Sweeney Todd and as Thuy in the UK and International Tours of Miss Saigon, will be joined by Kuya Manzano as Father Diego de San Vitores, Vince Layson Vicentuan (Choco), Heidi Arima (mother), Hutch Perales (Matapang), Jhay R Baccol (Hirao), Jude Matthew Servilla (Young Missionary), Josh Campo (Young Missionary), Juris Ocampo (Young Missionary), Vince Conrad (Young Missionary), Jonna Sibonga (ensemble), Jessa Padilla (ensemble), Marion Dizon (ensemble), Renren Tiongson (ensemble), Christine Wico Laforteza (ensemble), and Jerome Ferguson (ensemble).
Joining Ramilo and Santos in the creative team are TJ Ramos (music supervisor), Peggy Rico Solis (production manager), Jun Pablo (set designer), Luis Galang (technical director and lighting designer), Morris Philip Mercado (sound engineer), and Catherine Faith Biñas (choreographer).
San Pedro Calungsod the Musical will run on January 24, 2020, 3PM at the Cuneta Astrodome, February 22 and 29, 2020, 6PM at the St Cecilia's Hall, St Scholastica's College Manila, and February 25, 2020, 7PM at the Music Museum. The show is produced by Prinstar Productions.
You can buy tickets at Ticket2Me.net.
Comments