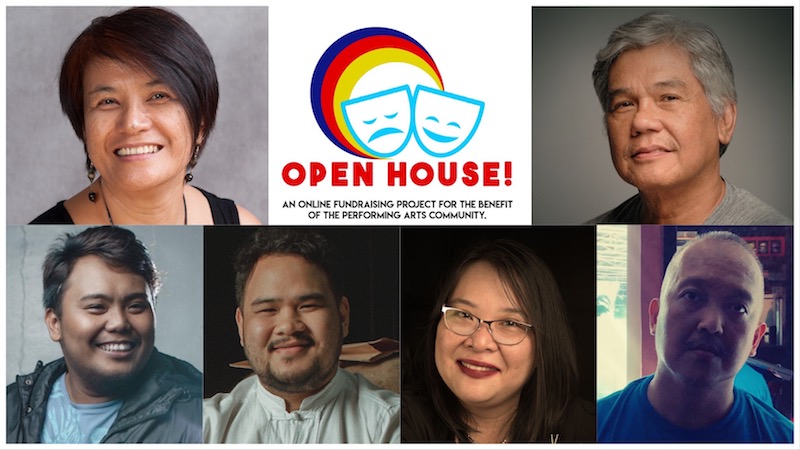 Filipino Playwrights Discuss Writing Theater in Roundtable
Filipino playwrights Liza Magtoto (Bongga Ka Day, Rak of Aegis), Rody Vera (Nana Rosa, Under My Skin), Eljay Deldoc (Lam-ang, Si Maria Isabella at ang Guryon ng Mga Tala), Guelan Luarca (Mga Kuneho, Bait), Layeta Bucoy (Doc Resurreccion: Gagamutin ang Bayan, Walang Kukurap), and George de Jesus III (Kung Paano Maghiwalay, Ang Banaba) are coming together for an online roundtable discussion this Wednesday, April 15, from 4pm to 5:30pm.
Moderated by Tim Yap, the roundtable will be streamed via Facebook Live through Open House's Facebook page. Viewers are encouraged to join in the discussion by throwing in questions.
This is the third in a series of roundtables that are being conducted during the lockdown period. The first one was a roundtable with female directors, followed by a roundtable with sound designers.
This online initiative is part of the Open House fundraising campaign, which aims to help members of the performing arts community displaced by the COVID-19 pandemic. You can donate by going to bit.ly/DonateOpenHouse, or you can go to Open House's Facebook page to learn more about the schedules.
Comments