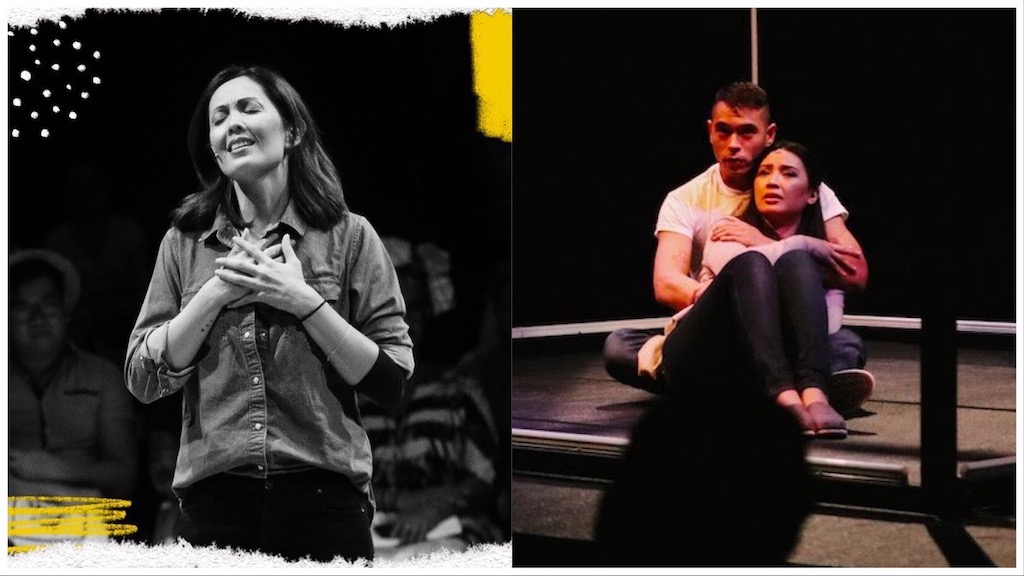 "Every Brilliant Thing" and "Lungs" to Rerun in March
The Sandbox Collective has just announced that reruns for Duncan Macmillan plays Every Brilliant Thing and Lungs are set for March.
Both plays will run one after the other from March 7 to 29, 2020 at the Zobel de Ayala Recital Hall of the Maybank Performing Arts Theater. The company first staged the one-woman show Every Brilliant Thing starring Teresa Herrera, who alternated with Kakki Teodoro, from February to March last year. It was initially slated from February 2-24, 2019 at the Zobel de Ayala Recital Hall and was extended until March 17, 2019 due to popular demand. Herrera and Teodoro will be reprising their roles for the rerun.
The story is told through the perspective of an individual who faces her mother's depression. She begins to write a list of things that make life worth living, such as ice cream and being allowed to watch TV. Jenny Jamora returns to direct the play.
Lungs was first staged by the company from September 22 to October 7, 2018 at the Power Mac Center Spotlight of Circuit Makati. The two-person, one-act play starred Jake Cuenca (in his theatrical debut), with Gabs Santos alternating for the role, and Sab Jose. Cuenca and Jose will also be reprising their roles for the rerun.
The play is about a couple who engages with questions about babies, love, sex, betrayal, and change in one unbroken conversation that spans decades. Since the show is moving to a new venue, the company's managing director, Toff de Venecia, shares that the show will feature a completely new staging and set design. Andrei Pamintuan is returning to direct the production.
For ticket reservations or show-buying and block-buying opportunities, call or text 0956-200-4909.
Comments