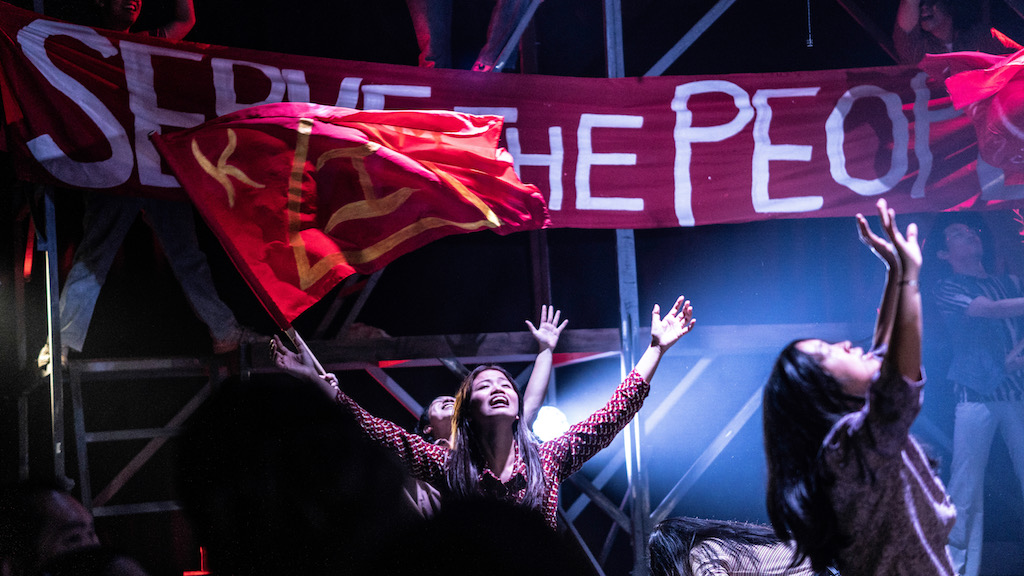 "Dekada 70" Cast Performs Finale Song
The cast of Dekada '70 tries to bring solace in this time of crisis.
In a video uploaded by director Pat Valera, Stella Cañete-Mendoza, who plays Amanda Bartolome in the musical, begins by saying, "Today, we were supposed to close Dekada '70. Instead, nandito kami para magligpit. (laughs) To all our Filipino theater artists, we send out all the love to you, from Dekada '70."
They proceed to sing the finale song, Inog ng Mundo. The show, which was initially supposed to run from February 21-March 8, extended for a final weekend, from March 12-14 due to popular demand. Unfortunately, the company had to cancel the extension because of the COVID-19 outbreak. The cancelled shows will be rescheduled to September or October.
Valera says, "It was Stella's idea — to sing the song para sa theater community."
Adapted from Lualhati Bautista's novel Dekada '70, the musical was adapted by Valera, with music and lyrics by Valera and Matthew Chang (also serving as musical director), set design by Ohm David, lighting design by Meliton Roxas, Jr., costume design by Hershee Tantiado, technical direction by D Cortezano, assistant direction: performance by Nicco Manalo, assistant direction: movement by Jomelle Era, and additional text by Eman and Pete Lacaba.
REVIEW: Dekada '70 the Musical is a rousing reminder to never forget.
The cast included Stella Cañete-Mendoza, Juliene Mendoza, Jon Abella, Vincent Pajara, Esteban Fulay Jr., Boo Gabunada, Iggi Siasoco, Abe Autea, Juan Miguel Severo, Paw Castillo, Matel Patayon, Gel Basa, Justine Peña, Victoria Mina, Phi Palmos, Tope Kliatchko, Rona Raissa Angeles, Sabrina Basilio, Tristan Bite, Jerome Dawis, Ian Hermogenes, Vino Mabalot, Eizel Marcelo, Shaun Ocrisma, Jermaine Choa Peck, Joshua Tayco, Khalil Tambio, and Ashe Uy.
The musical follows the story of the Bartolome family who is caught in the middle of the tumultuous decade of the 1970's– the bombing of Plaza Miranda, the suspension of the writ of the habeas corpus, the proclamation of Martial Law, and the unlawful arrests of political prisoners.
You can watch the cast perform the song in the video below.
Comments