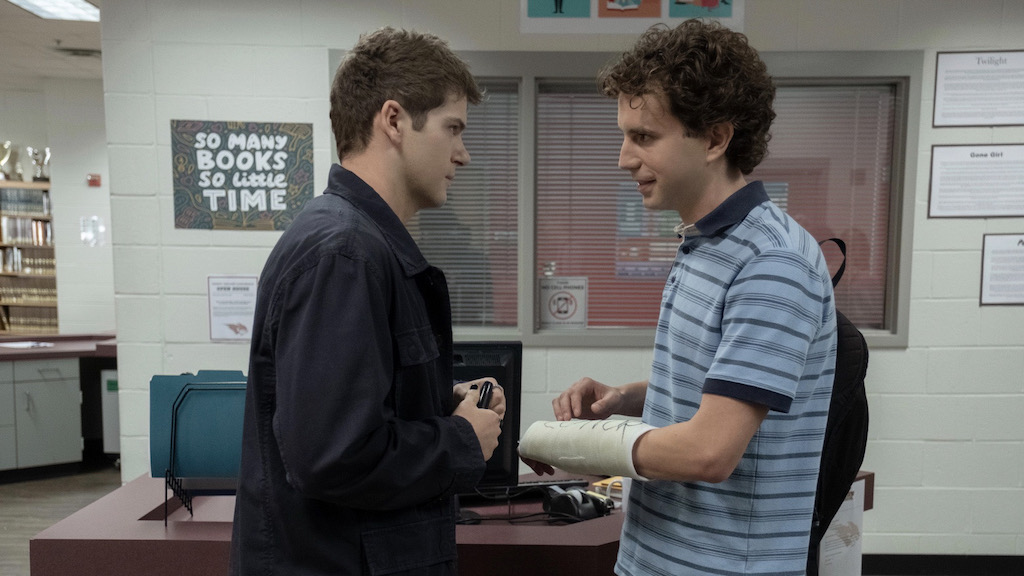 'Dear Evan Hansen' Releases Full Movie Soundtrack
The full movie soundtrack of Dear Evan Hansen's film adaptation has finally been released today, the same day that it is set to premiere in US cinemas.
Dear Evan Hansen follows the story of a young man struggling with social anxiety and who gets unintentionally caught up in an elaborate deception when the family of a classmate who committed suicide mistakes one of Hansen's letters as their son's suicide note. As Hansen finds the love and acceptance he has yearned for, he feels conflicted about telling the family the truth.
Its source material, the Broadway musical version, opened on Broadway in 2016 and was nominated for nine Tony Awards and won five– Best musical, Best Book of a Musical for Steven Levenson, Best Original Score for Benj Pasek and Justin Paul, Best Performance by a Leading Actor in a Musical for Ben Platt, and Best Performance by an Actress in a Featured Role in a Musical for Rachel Bay Jones.
The film is directed by Stephen Chbosky (The Perks of Being A Wallflower, Wonder) and is written for the screen by Steven Levenson, with music and lyrics by Benj Pasek and Justin Paul. Ben Platt reprises his role as Evan Hansen, with Julianne Moore as Heidi Hansen, Amy Adams as Cynthia Murphy, Kaitlyn Dever as Zoe Murphy, Colton Ryan as Connor Murphy, Danny Pino as Larry Murphy, Nik Dodani as Jared Kleinman, and Amandla Stenberg as Alana Beck.
Four songs from the musical, namely Anybody Have a Map?, Disappear, To Break in a Glove, and Good for You, have been removed from the film, and two new original songs, The Anonymous Ones and A Little Closer, have been added. The soundtrack also features a number of guest artists performing covers of five of the songs– You Will Be Found by Sam Smith and Summer Walker, The Anonymous Ones by Sza, Only Us by Carrie Underwood and Dan + Shay, A Little Closer by FINNEAS, and Waving Through a Window by Tori Kelly.
All the songs are written by Benj Pasek and Justin Paul, with The Anonymous Ones written in collaboration with Amandla Stenberg.
You can watch Carrie Underwood and Dan + Shay perform their version of Only Us in the video below.
You can listen to the full movie soundtrack below.
Comments